October was a really busy month for us. There were Fall festivals, Halloween activities, but high on our list was to go to the Lantern Festival at the Morikami Museum and Japanese Garden in Delray Beach, Florida.
The lantern floating ceremony is Japan's "homage to ancestors who return for a brief visit to the living" on Earth. I didn't realize how many of the Fall Harvest Festivals celebrate our past ancestors until we went to the Lantern Festival and then Day of the Dead this year.
But, I did know this was a popular event and to get tickets early, but in typical Casey fashion, it kind of slipped my mind. I was totally bummed out when I heard the tickets were gone and they would not be selling any at the door. The really nice thing that Morikami did was that they hosted a resell thread on their Facebook page and we were able to score 3 tickets the day before! Lucky us! I do recommend getting tickets as soon as they go on sale. You can always sell them later if plans change, but this event does sell out!
I decided it was best for us to get there about 5 pm. This way we would be able to experience a lot of the festival and keep the kids awake for the main event. We had a bit of a walk from the parking area. There is a shuttle that will drop you off at the gates, but with the stroller and two kids, it just made more sense to walk the 3/4 of a mile.
When we arrived at the Festival we immediately entered the Ennichi Street Festival, where vendors were selling bonsai trees, lanterns, and edible goods. As you round the corner the sound of drumming and smell of Japanese and American street and fair food hits your nose. Stop by a ticket booth first to exchange dollars for tickets to try all the delectable treats and grab a cold beer or sake. We imbibed and indulged in some Kirin Ichiban, tempura, lemonade, hot dogs, and funnel cake. We were kind of all over the place, but while the kids loved their first funnel cake, I loved the tempura. Other food options included soba, teriyaki, shrimp rolls, and mushroom rice.
Food was slightly pricey, so we got $50 worth of tickets and didn't have much of a problem spending them. You could certainly pack a lunch/dinner sit down and have a picnic to reduce your spending.
After we nourished our bellies with spirits and fried food, we were off to play. We skipped the kid's games as I started to feel a bit rushed to show my husband the gardens and to catch the entertainment.  As you get closer to the walking path that will take you through the gardens there is a stage for Japanese Folk Dancing and Taiko Drumming. We took a bathroom break and hung out to watch the folk dancing. My daughter loved watching the dancers, and my son was happy to run around and out of the stroller. We headed down to the gardens before it turned dark with intentions to swing back around and catch the Taiko Drummers. It didn't ever happen and that was a bit of a bummer.
It is so neat to watch the imaginary play of your children. Ruby used the gardens, especially near the waterfall as her Castle. She was the Queen, and I was her loyal photographer. Morikami makes for a wonderful backdrop for nature, art, culture, tranquility, and exploration.
As we almost completed the circle around the lake, we opted to sit down to get a good spot to watch the lanterns. The problem is that they close the path at night, so you have to be on the museum side of the bridges to watch the festivities. It was a bit of a bottleneck to find a spot, but once we finally made it back, we got prime seating for the fireworks. And oh, what a show that was. The lanterns were beautiful as they made their way through the water, but the fireworks – spectacular.
On our way out, we grabbed some half-priced Sushi and Buffet at the Cornell Cafe to use the last of our tickets. Sweet treats were also available for purchase inside the museum.
For our first time at the Lantern Festival, we loved every minute of it. There are definitely things that I would do differently for future visits.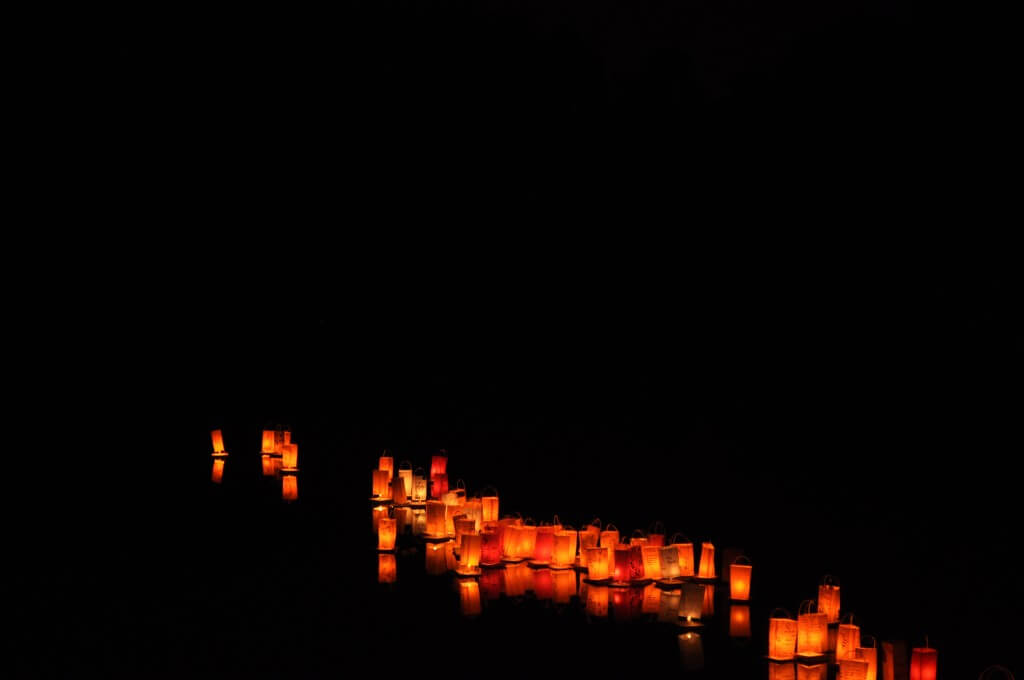 Recommendations:
Get there at the beginning. Enjoy a full day that doesn't need to be rushed to experience all that the festival has to offer.
Bring a blanket to sit on so that you can relax, take a break, and have a picnic. Morikami is the perfect setting to sit back or lay back and reflect or people watch.
Make sure you are back at the museum side or on the Yamato Garden Island before sundown to get a spot to view the lanterns being launched.
Bring a good camera and set your camera settings to a high ISO for nighttime photos without a flash.
Buy Tickets as soon as they go on sale.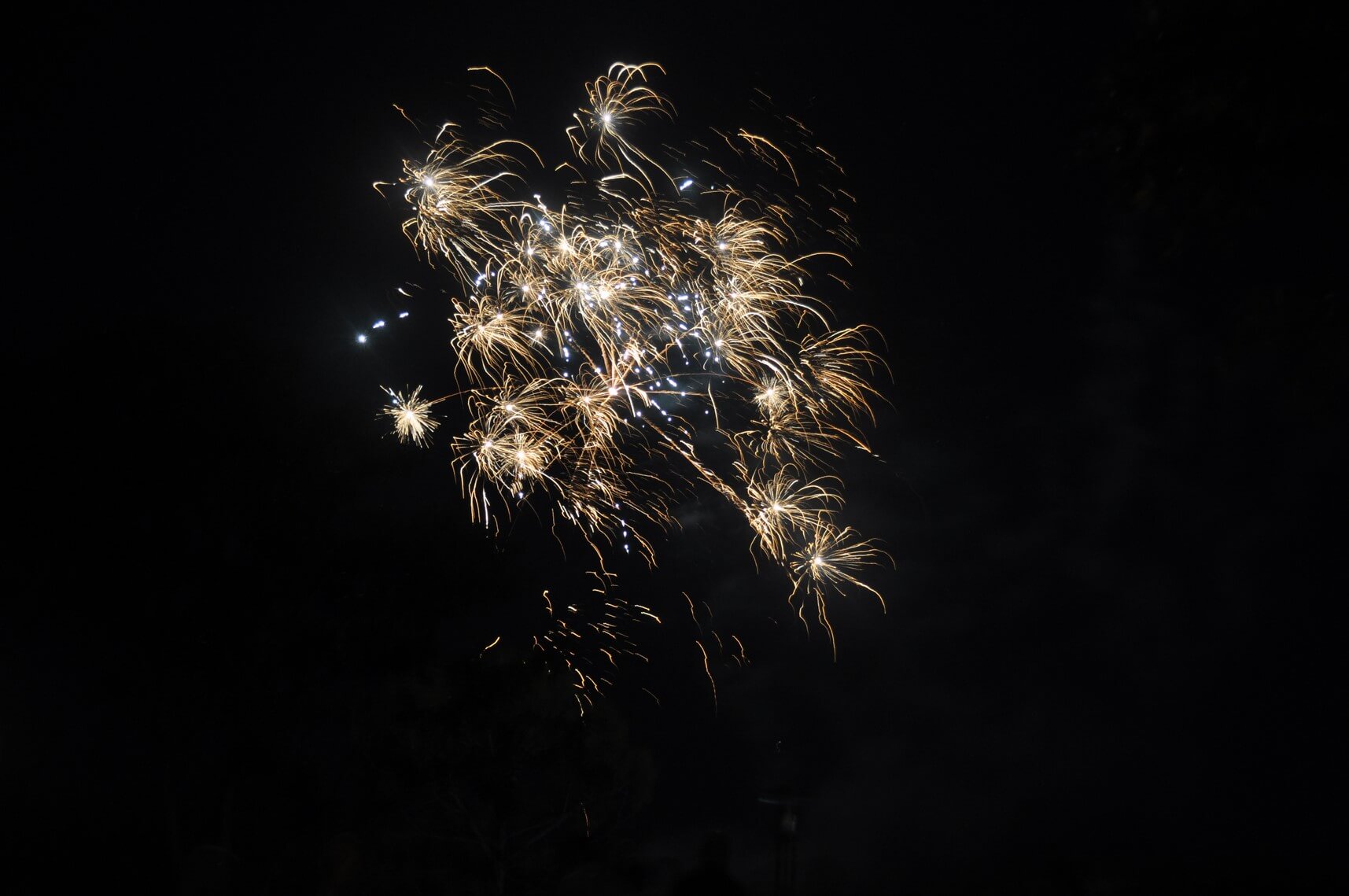 Have you been to a Lantern Festival before? Where was it?