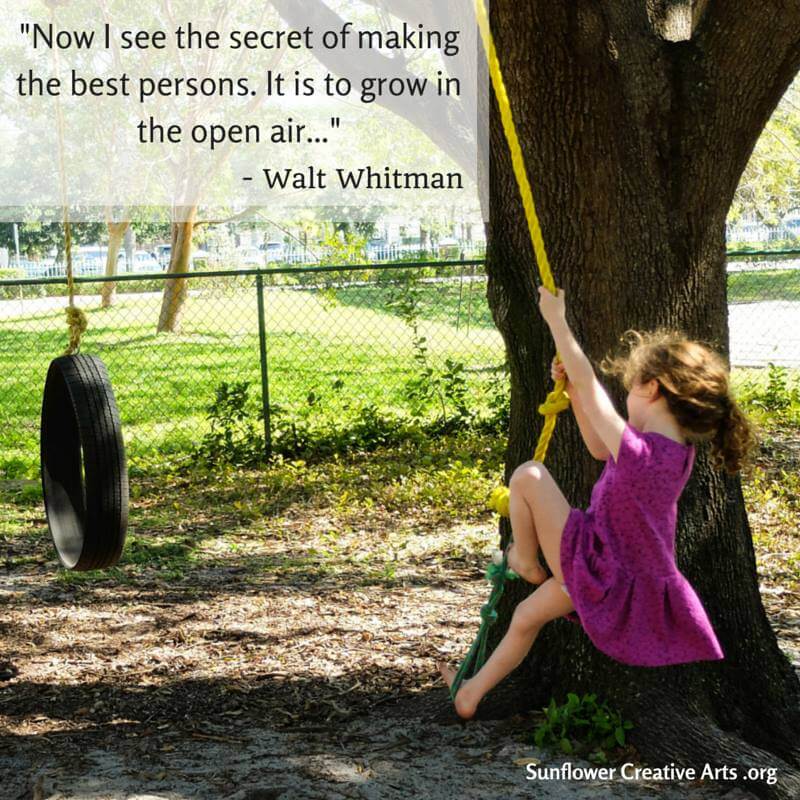 Do your kids like to hop, skip and jump? What if they could do those things as a way to support one of their favorite places to play? Sunflower Creative Arts!
Now they can!
www.CrowdRise.com/HopSkipandaJumpAThon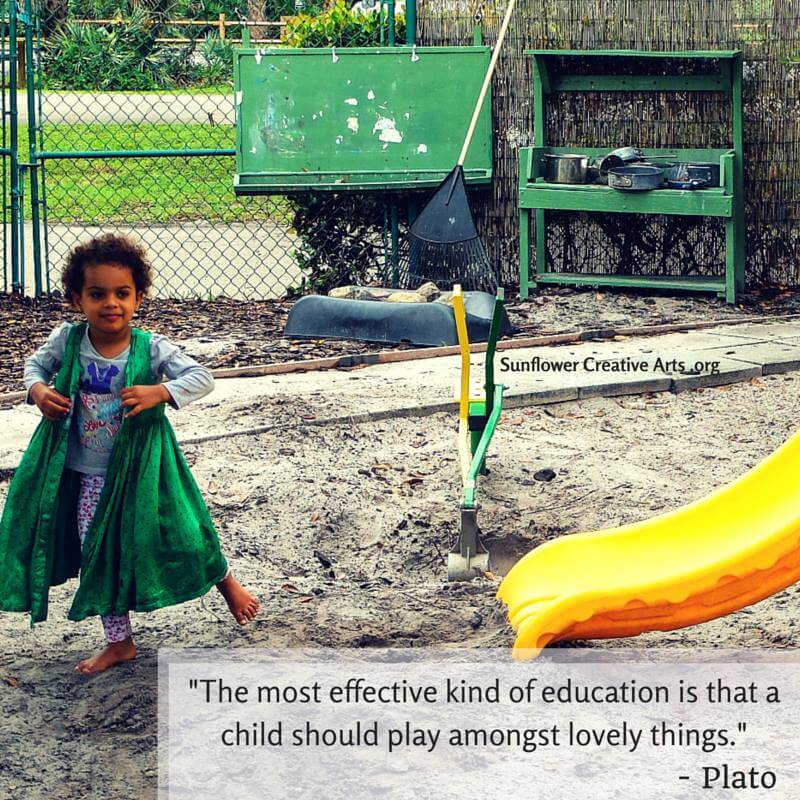 On April 12 at James A. Rutherford Park in Boca Raton, FL, Sunflower Creative Arts is hosting a Hop, Skip, & a Jump-A-Thon, a crazy playful walkathon for families of all sizes and ages.
Starting at 9:30 am, families can participate in PLAY + NATURE + ARTS 1/3 mile walkathon course filled with playfully creative activities including hopscotch, music making, walking like your favorite animal, and more!
Registration is one-size-fits-all – only $35 for a family of up to six members! Once you register, asking friends and family to pledge their support will be an easy click or Facebook post away.
The money pledged will help Sunflower's programs, but can also benefit you! We will have prize packages for our top pledge-getters: A Stay-cation package for the most money raised by a registered family, and a Family Fun package for the registered family with the highest number of pledges. Stay tuned for prize details!
We can't wait to hop, skip and jump with you to benefit Sunflower Creative Arts.

Register & Donate:
If you are local to South Florida, register here today and join us for this awesome event on April 12th.
http://www.crowdrise.com/HopSkipandaJumpAThon
If you are not able to join us at the event, please consider supporting The Flying Rainbow Philbricks by DONATING to OUR TEAM, HERE! Every bit helps Sunflower for art supplies, tape, homemade play dough, paint, magna tiles, you name it!
Learn More About Sunflower Creative Arts and Their Dedication to Play and Community Here:
In Defense of a Magical Childhood by Meade Peers McCoy
The Trust Tree by Callie Bosch
Remembering Play at the US Play Coalition Conference by Susan Caruso
What Sunflower Creative Arts Is For Our Family?
Sunflower Creative Arts is a very special place to our family. I can remember taking Ruby there when she was just 18 months old and my girlfriend saying to me "your daughter is painting herself blue". Every week we would go to their Little Sprouts program, and Ruby would be head-to-toe covered in paint. She just had this need to brush the colorful pigments all over her body. She had to do it. There was a need, and that need was fulfilled by sensory play.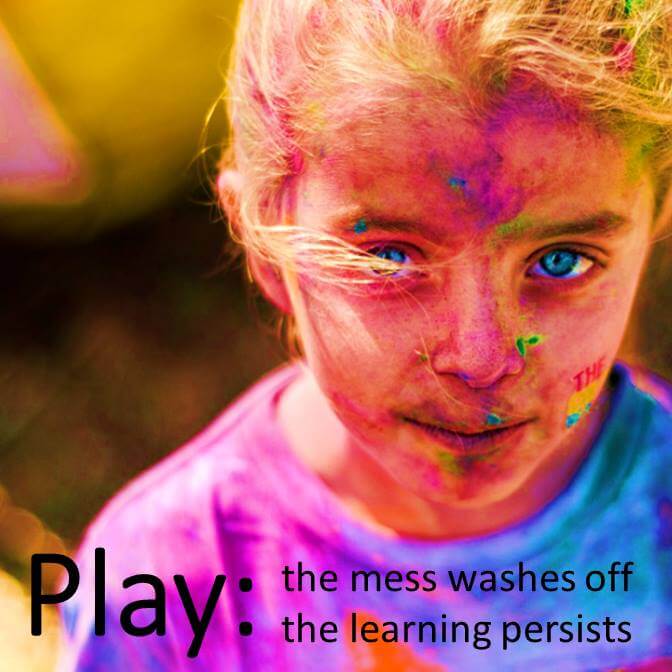 Hunter always had to carry an object in each hand. It didn't really matter what the object was, but he always had to carry something, (especially in his first year of walking). I remember one day, Susan Caruso the Director of Sunflower Creative Arts says to me, "Oh, that is a real need for Hunter. It probably helps him feel more stable and balanced." Yes! Of course it did. Makes total sense, right? I just had never thought of it before, and now I knew when Hunter was having a meltdown because we couldn't find one of his beloved items, it wasn't because it was lost, it was because he didn't feel as secure in his ability to move anymore. How insightful?!
Sunflower is where we have built a community and found support as parents. Our children are learning how to manage risk, explore the complexities of social interactions, and express and identify the human emotions in a caring, loving, and judgment free environment.
The two mottos for Sunflower:
Remember Play? We do.
What if your child's first educational experience didn't just prepare them for kindergarten?
What if​
it prepared them for life?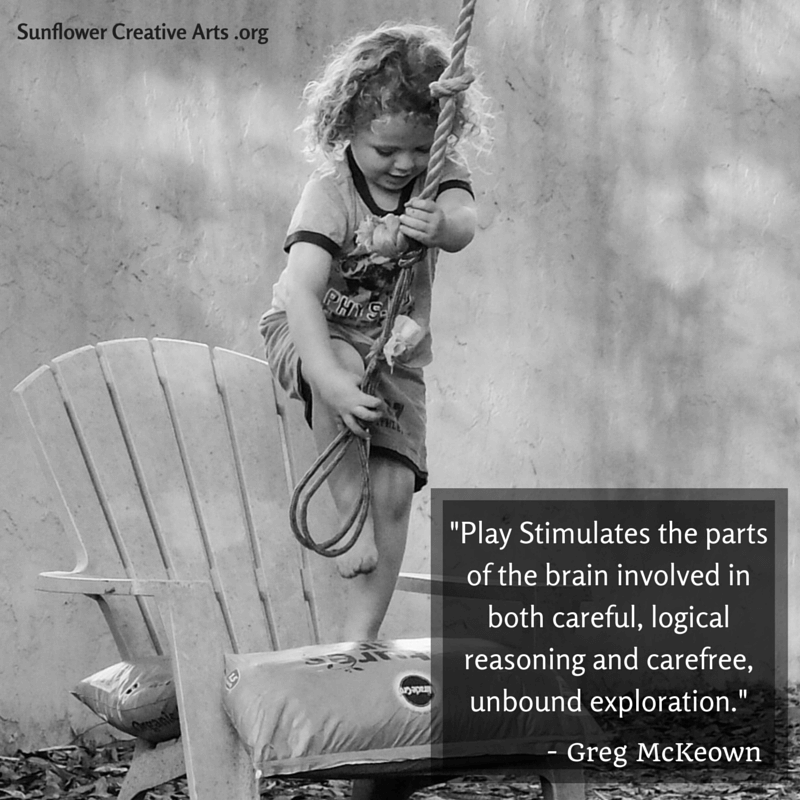 The pride Ruby has when she gets a little higher when climbing the tree on the playground, or how Hunter has no fear jumping in and making a river with the older children (sometimes 3 years older than him), or when I find myself unexpectedly, very emotional on Helper Days because I am subconsciously transported back to my own childhood and those difficult situations we all had to endure. The real world isn't peach trees and buttercups: we fall, we get up. Someone is mean to us, we identify that feeling and navigate our way through it. We play, we have fun, we create, and we grow – and hopefully – together, in a really loving and supportive way.
Sunflower Creative Arts is that complete package. The peach trees and the buttercups, the dirt and the boo-boos. And, we couldn't be more grateful for all the learning experiences.
Please do consider supporting The Flying Rainbow Philbricks by DONATING to OUR TEAM for the Hop, Skip, & a Jump-a-thon, HERE!