I have been so excited to explore the West Coast of Florida. I don't think I had actually ever put my feet into the Gulf of Mexico before. The beaches on the West Coast consistently rank in the most beautiful and the most family friendly in the U.S., so how the heck did it take me so long to get there when I live mere hours away? When I first heard of the Treasure Island Kite Festival in Treasure Island, Florida a neighborhood in St. Petersburg – I knew I had to pack up the car and kids and go.
Treasure Island is a cute little beach community in St. Petersburg. It has a nostalgic feel to it with many old Florida hotels and motels. The beaches are gorgeous and sunsets even more so. 2017 was the 20th year of the Treasure Island Kite Festival. It's a free event on the beach with many Kite Clubs attending for competition, instruction, and to show off their very elaborate and large kites.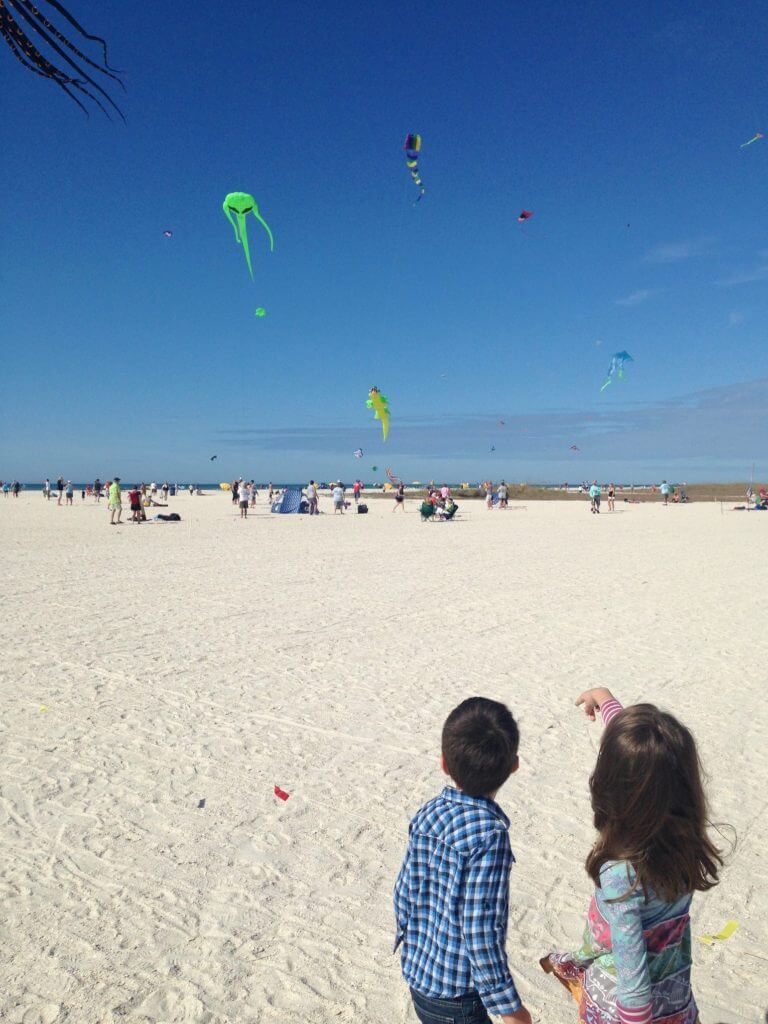 What Makes The Treasure Island Kite Festival So Family Friendly?
It's on a gorgeous beach
It is a free event.
The different characters and colors in the sky are super exciting for kids and adults to see.
It has a good vibe with music playing, competitions, and instructions.
The water in the Gulf of Mexico was chilly but calm, but the day was hot. The kids had a blast meeting other kids and splashing around.
TIP: Keep checking throughout the day. People come and go with new exciting kites. Some cost as much as $5,000! Mid-day seemed to be more crowded than the early morning when the festival is just getting starting.
What Did We love About Treasure Island, Florida? And, Why We Will Definitely Come Back for a Family Vacation?
3 Miles of White Sand Beaches.
So many seashells
Calm water to play in.
A sense of community.
An eco-friendly mission – signs for beach clean-ups, water conservation, and paper straws.
A boardwalk that is stroller and biking friendly.
Free playground on the beach.
Retro Florida feels.
Where We Stayed? And Why We Liked It?
Since our stay was last-minute, many of the beach resorts and motels were already booked. We first made a reservation at the Island Inn Beach Resort. Upon arrival, we realized it just was not family friendly, as there were cable wires running throughout the length of the room. It was a bit rundown, and not as clean as I had hoped. They were super gracious to refund our money, and down the block, we went to the Bilmar Beach Resort.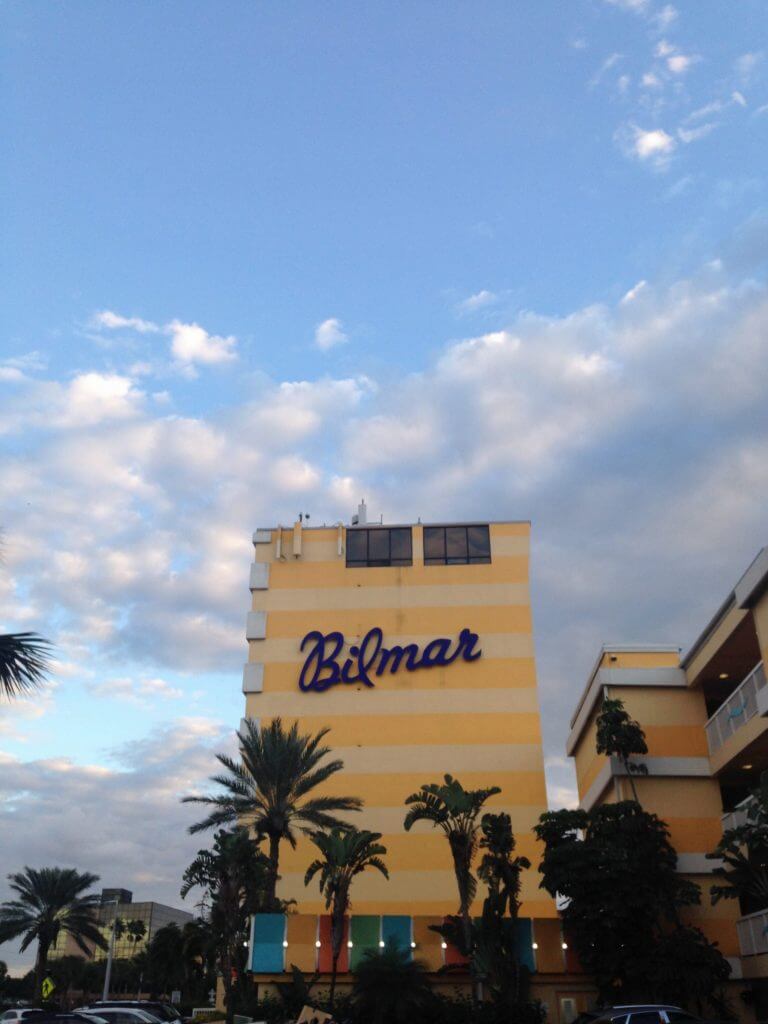 The Bilmar Beach Resort was perfect for our stay. The Treasure Island Kite Festival was directly outside of the hotel. It had recently been renovated but still had that 1950s Florida feel. Every morning of your stay, kids eat free breakfast at their Cafe, plus you receive a $5 off coupon. In addition to the pool, they offer a free hour of paddleboarding and kayaking – gotta love that! The Bilmar is next to Sloppy Joe's and across the street from the very entertaining Ricky T's Bar & Grille.
There was still a lot of the area we did not get to explore. On our next visit, I will prioritize a trip up to Clearwater, in addition to checking out the Salvador Dali Museum and much of the street art in St. Petersburg.
If you are looking for a low-key and beautiful Florida vibe, definitely mark Treasure Island, Florida on the list.
Where is your favorite place on the West Coast of Florida? When is the best time to go? Let us know in the comments below!