I love Homestead, Florida. I take my kids on really cool nature outings there. Not only is it the gateway to both the Everglades and Biscayne National Parks, but there are also plenty of u-pick farms, a winery, Coral Castle, great places to get treats, and Safari Edventure.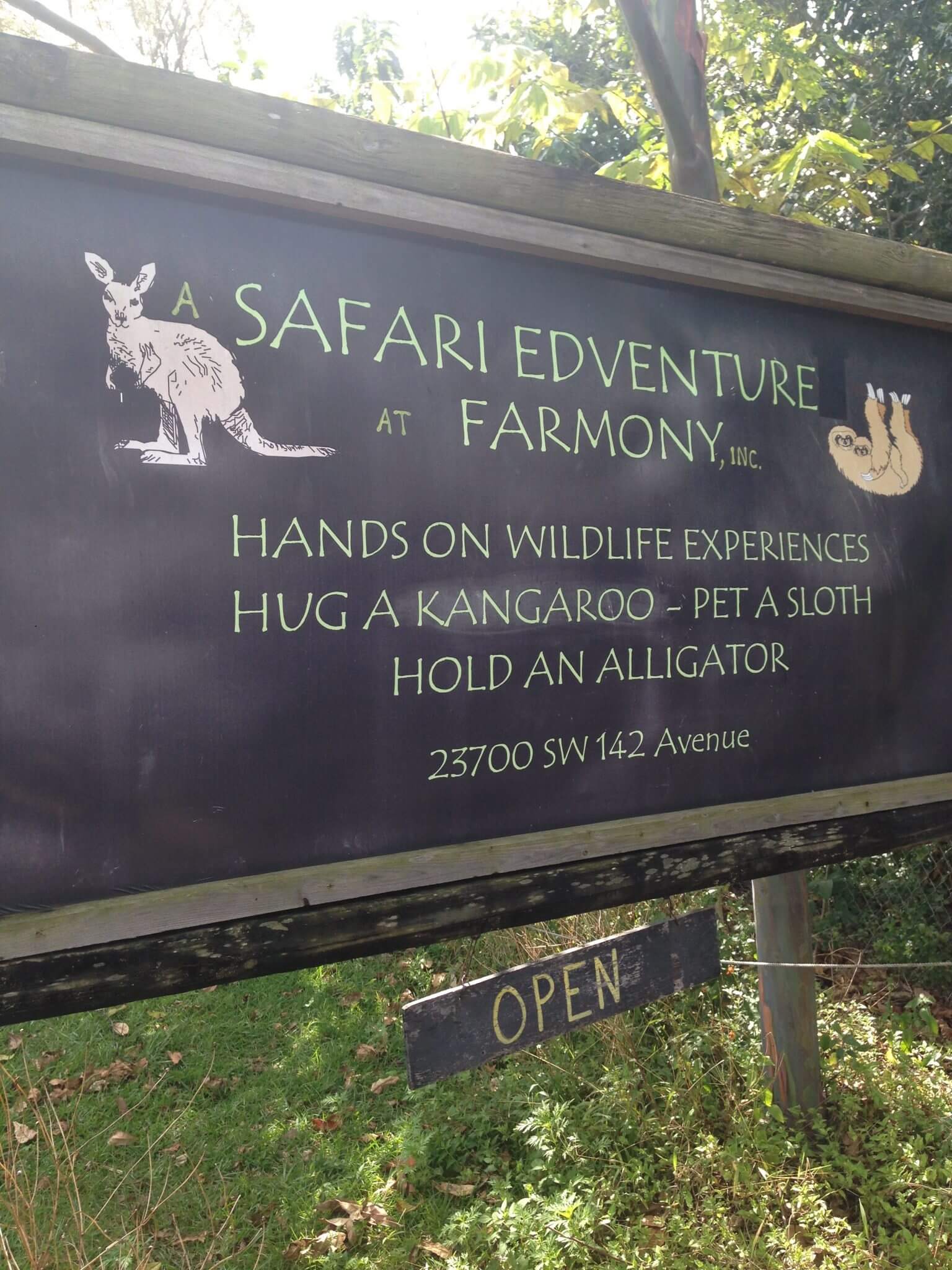 Safari Edventure is a non-profit animal sanctuary, rescue, and educational facility. According to their "About Us" page, "90% of the animals here came to us as rescued, rehomed, or rehabilitated, or have been born here from parents that came to us as one of those R's." Because Safari Edventure is not a private zoo, they offer really hands-on animal encounters. Most of their staff are volunteers. Safari Edventure sits on 5 acres of land, complies with the enclosure regulation by the U.S.D.A and the Florida Wildlife Commission, and has over 120 species of exotic animals. Since they are a non-profit they rely on admissions and membership to stay afloat.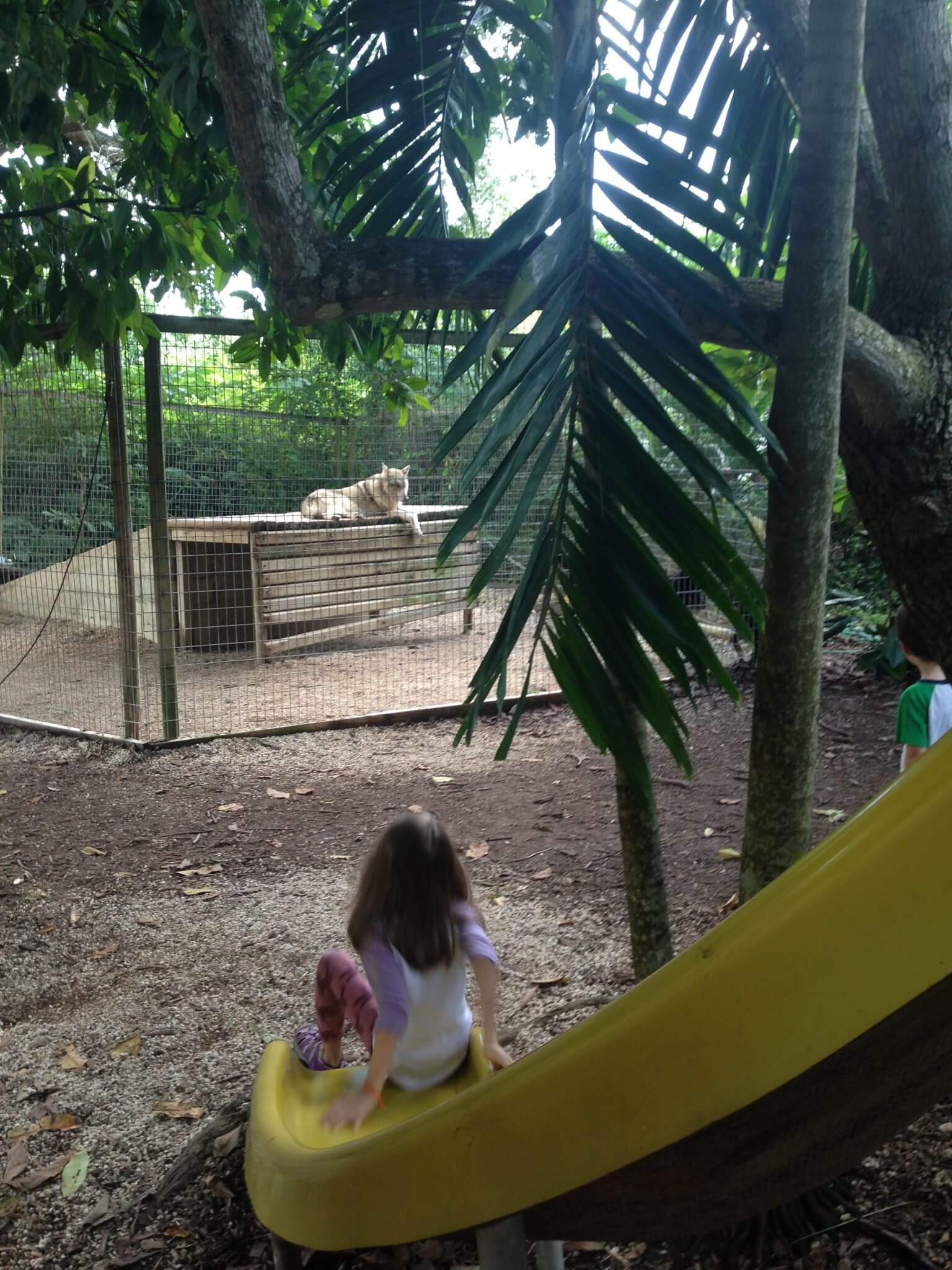 Tips for a Day at Safari Edventure
We arrived at Safari Edventure about noon and spent the entire day. There is a $3 discount for Florida Residence, along with group discounts for school and homeschooling groups.
Upon entry, we made our way from the front of the property to the back – seeing African Porcupines, alligators, and monkeys. My recommendation is to start from the back and make your way to the front. Some of the more interesting animals live in the back of the property, such as the wolf pack and kangaroo.
Where We Spent Most of Time at Safari Edventure
We spent a lot of time in the sunken Japanese garden, weaving through the path of bamboo. Like all kids, it was hard to pull our children away from the rickety old playground that overlooked the wolf pack. We missed the wolf encounter but we saw what is said to be a pretty rare occurrence. The entire wolf pack began howling together, in response to some barking dogs in the neighborhood. It was an absolute rush of synchronized energy.
As the day to an end, we finally pulled the kids away from the playground to see the wildlife presentation. Don't miss the presentation. This is your chance to have some up close and personal time with some pretty cool animals. We pet a sloth and skunk, but missed out on the first set of animals being presented. My day was still made! I PET A SKUNK AND A SLOTH!!!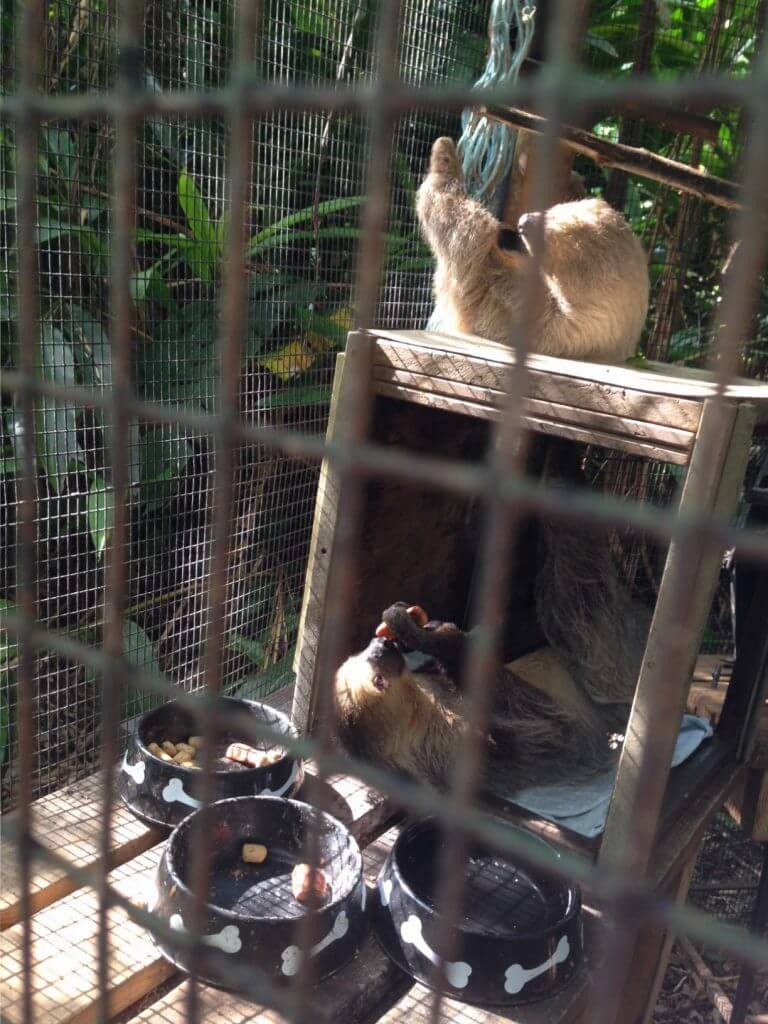 What Else Is There To Do?
Safari Edventure offers a sort of VIP experience. For $55 a person, you can take part in the 'In The Scenes' tour. A volunteer will lead your group on a private tour to the different enclosures. While we were missing out on some of the presentations, we followed one of these tours around. You will have the opportunity to feed Emus and Gators, pet Porcupines and Sloths, and have private interactions with the wolf pack and pups. To me, this would be a really neat gift to the animal lover in your family.
I am not the hugest fan of zoos. I can see their merit for educational purposes, along with building endangered species' populations. But, I do love these little nature centers that rescue and rehabilitate animals. It's a great way for my kids to get a closer look and learn about more exotic animals. And, a way to support those who are trying to help them out.
PIN IT!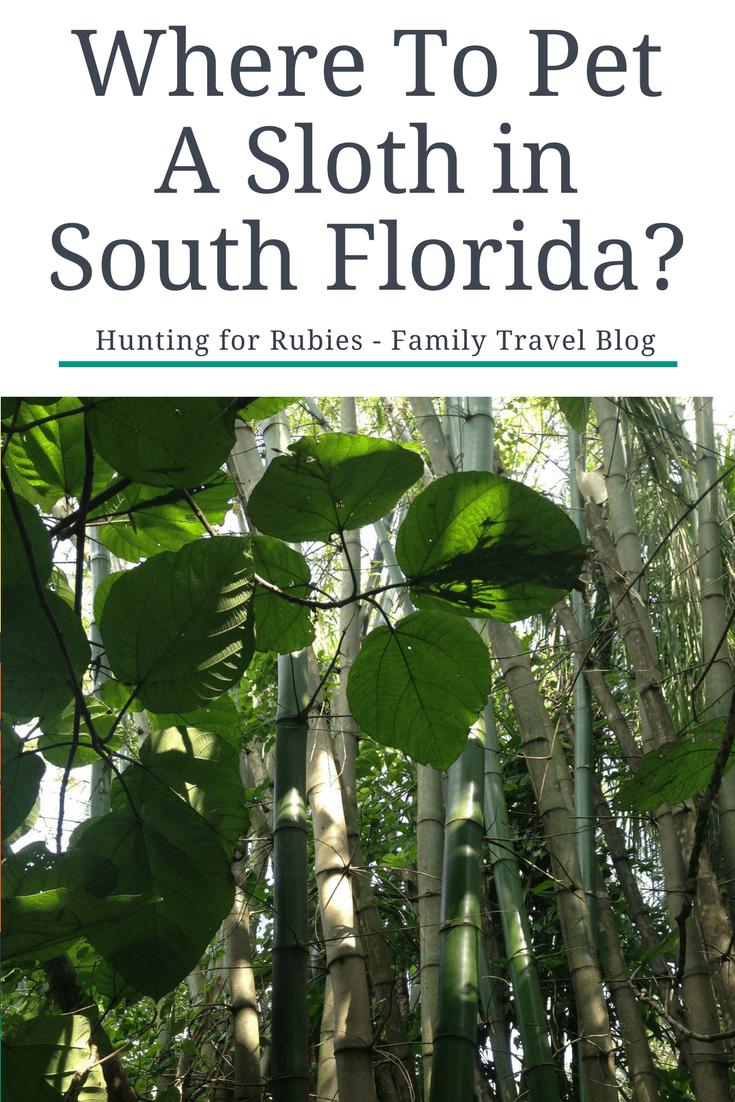 Have you ever touched a skunk or sloth before? What is the most exotic animal you have see in a nature preserve or in the wild? We love hearing from you, leave us a comment below!