Woohoo! You have a baby and you are going to a Walt Disney Theme Park? You need to seek out the Baby Care Center, in all the Walt Disney Properties.
I am a little ashamed to admit that it took me three years of being a Season Pass Holder and three children later to finally check these facilities out.
The Baby Care Center is a godsend for families with young children. They have a lot of benefits beyond just your child under two. My older kids really enjoyed our breaks to the Baby Care Centers in each of the Disney World Parks. It may have been novelty to see the differences at each, but here is what we loved…
When planning on taking your little ones to Disney World – map out the Baby Care Centers.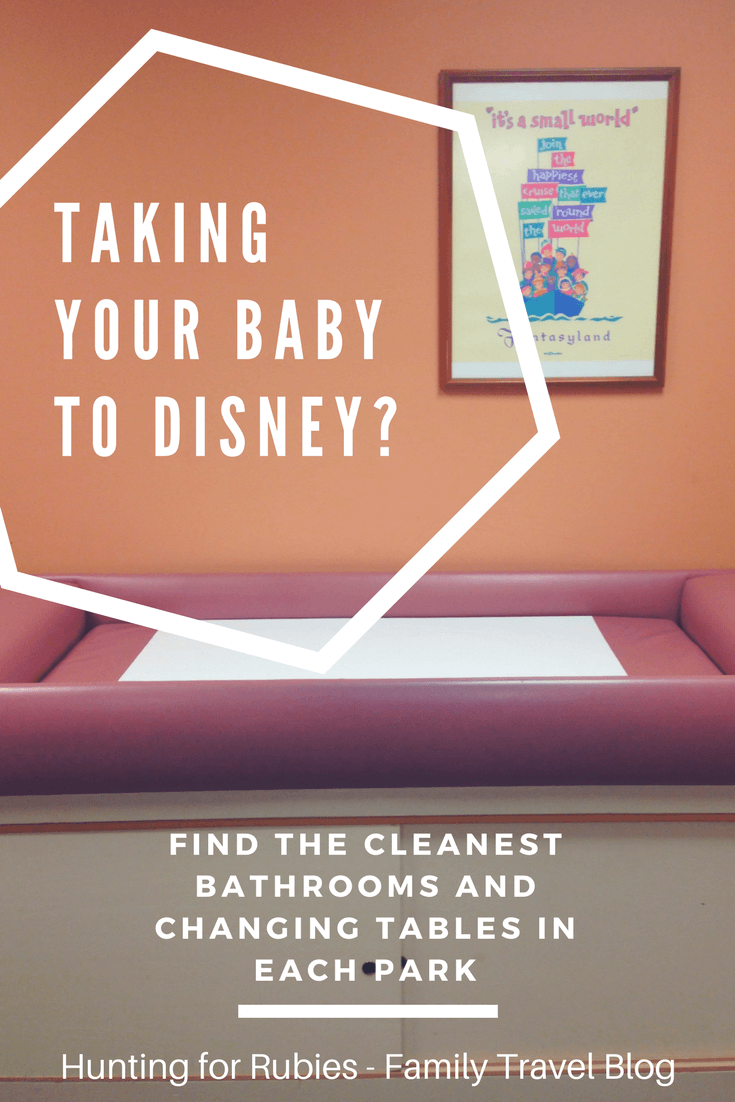 A Clean Place To Change A Diaper
Sometimes the lines in the bathrooms at Disney can be pretty long, especially the line for the changing table. Each Baby Care Center has several changing tables that are padded, already sanitized, and have a paper cover on them for extra cleanliness. No need to dig out your diaper changing pad, or lay down paper towels on the changing table because you forgot that diaper changing pad – the Baby Care Center already has you covered.
The other thing I loved, is it's not incredibly noisy like it is in the public bathrooms. My baby gets pretty distracted and my older kids are terrified of the noise of the hand-dryers. Everyone can use the more private unisex bathrooms and the baby can have his diaper changed in peace in the Baby Care Center.
Downtime in the Air Conditioning
The Disney Theme Parks are super stimulating from the music, colors, thrill rides, people, and parades. The kids really enjoyed the downtime in the air-conditioning with a chance to color, have a snack, and veg out to a Disney movie while we took care of the babies needs. I swear, it lent for fewer meltdowns later on.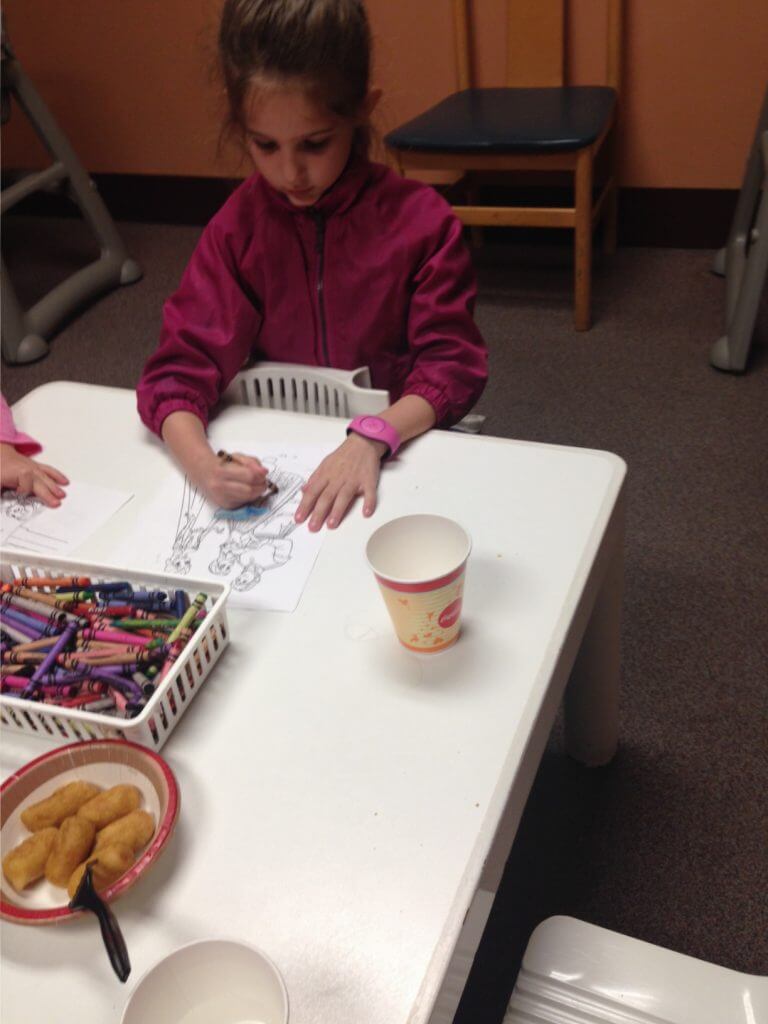 A Place To Feed Kids
I saw many a family bringing in food that they bought in the park or packed themselves from home. The Baby Care Centers have high chairs and child size tables for the kids to sit and eat at.
A Quiet Room To Pump or Nurse Your Baby
Each Baby Care Center has a Mother's Nursing Room. I have no shame about nursing in public, but since my little guy is one and very distracted, I would rather not be left hanging for all of Walt Disney World to see.
I loved the ability to go behind a closed door, in a cool, lowly dimmed room, and nurse my baby in a comfy recliner or wooden rocker. It was really nice for him to get the break from the stimulation.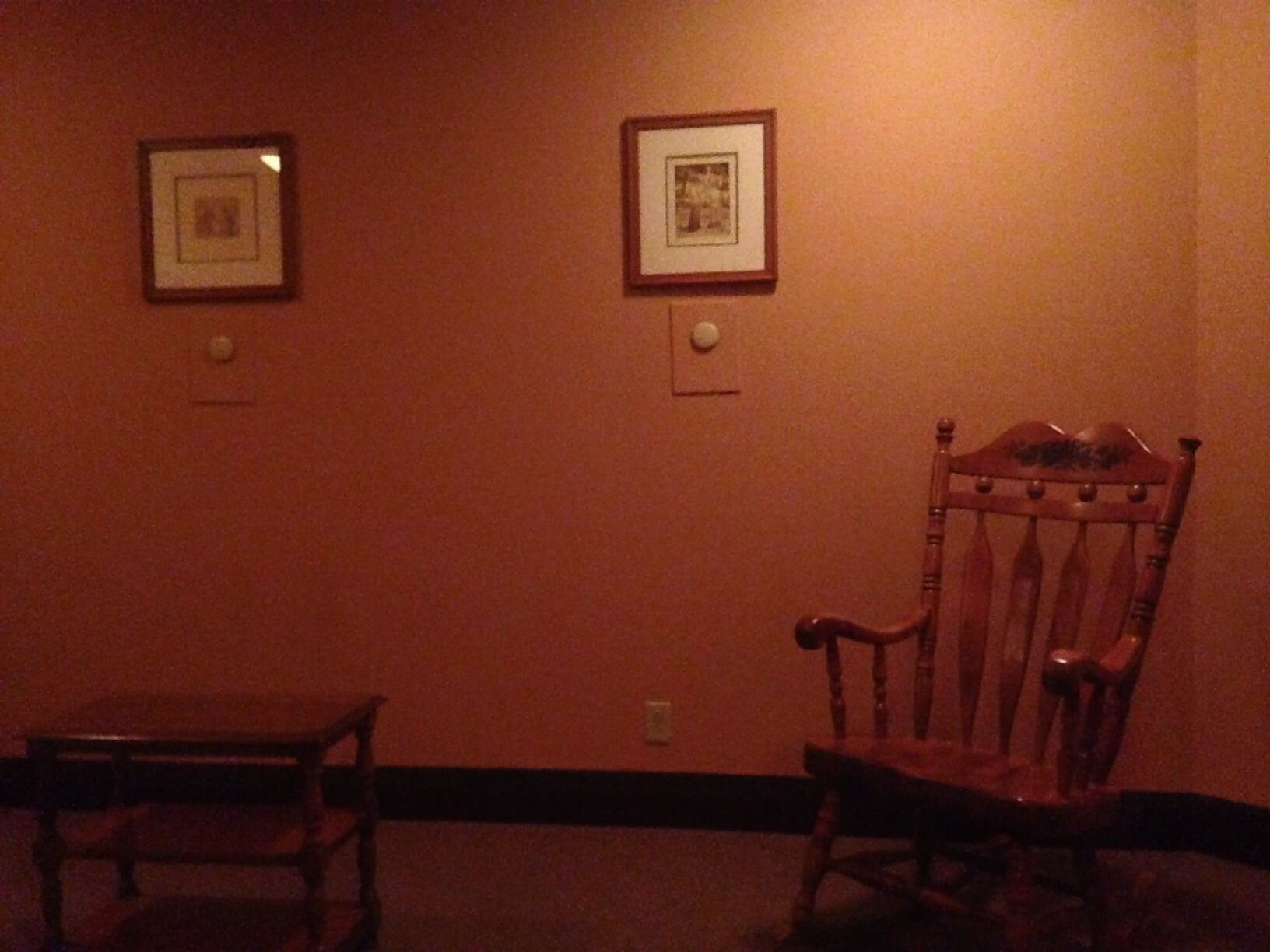 Wash & Sanitize Your Bottles
I have always had to supplement nursing my babies with formula. We used to take at least 4 bottles into the park and then wash them in the bathroom sinks. Not my fav! The Baby Care Centers at Disney World have a kitchen with a sink and soap to wash bottles. Plus, there is a microwave and a bottle sanitizing system. Most of the Baby Care Centers had a water cooler to fill up bottles and sippy cups for free.
Did you forget Something?
If you were to forget any baby items like bottles, food, diapers, wipes, and even your basic medicine for kids – the Baby Care Center has them available for purchase. Believe it or not, the prices are really reasonable, too.
The Baby Care Centers are typically located towards the front of each park. As you can tell, I am a big fan of the Baby Care Centers at Disney Parks. I am chalking up not using them from the beginning as one of my biggest Disney fails. I truly wished we had used them from the beginning.
What are some of your best tips for taking a baby to Disney or another Theme Park? We would love to hear from you in a comment below!