Disney's Hollywood Studios is getting a massive overhaul in the next few years – and for good reason – the park was once the least visited of all the Disney World properties but with a few key changes it just keeps getting better, and better. Disney has announced the addition of both a Toy Story Land and a Star Wars Land. Star Wars is already making its way into Hollywood Studios with the Star Wars Launch Bay. We met Chewbacca. It was awesome! But, to make room for all these new attractions, a few fan favorites will have to go by the wayside.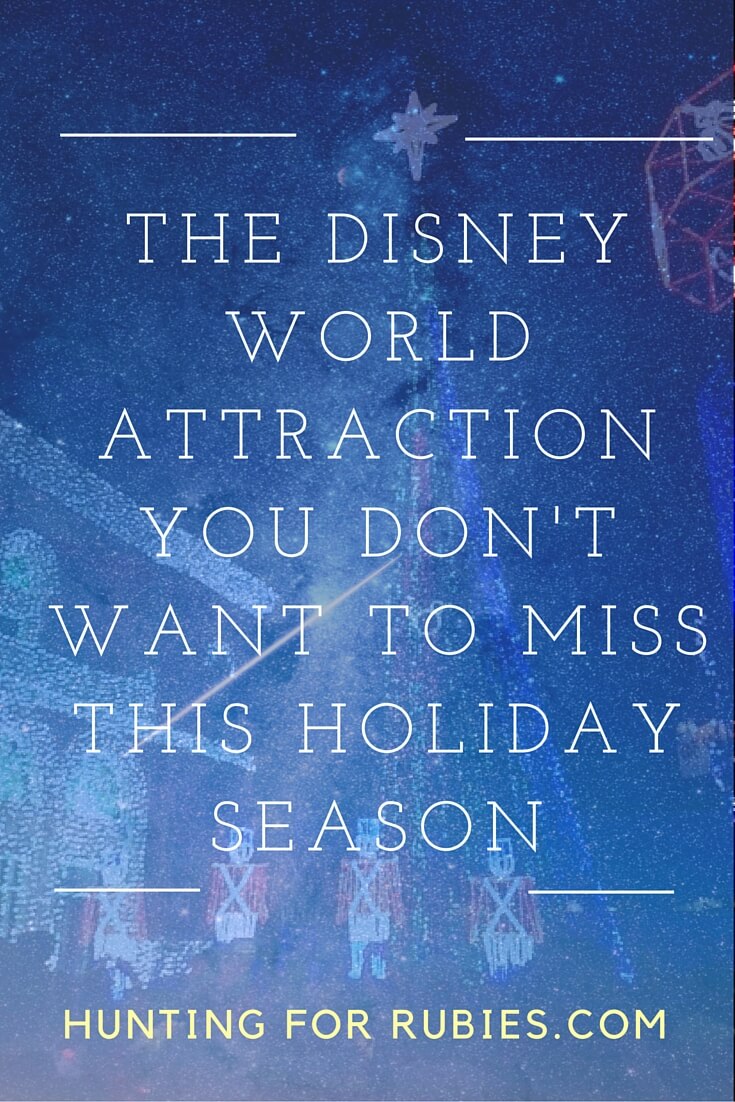 This year is the last of the Osborne Family Spectacle of Dancing Lights. If it has been a family tradition, or you have never gone before and are in the vicinity of Orlando, I encourage you to go and see it in its 20th and last year. The 40-60 minute cycle of lights that dance to your favorite Holiday music, plus snow on the New York City streets of the backlot of Hollywood Studios is certainly spectacular. It even snows!
Hopefully Disney will find a new location for this beloved holiday attraction. You have until January 3rd to visit the last year of the Osborne Family Spectacle of Dancing Lights.
Other Attractions Not To Miss At Hollywood Studios:
Star Wars Launch Bay – Meet Chewbacca and Darth Vader plus more.
Symphony in the Stars: A Galactic Spectacular – Star Wars theme firework display starts Dec 18, 2015.
Watto's Grotto (replacing the Wandering Oakens Frozen Snowground from the 2014 Holiday Season) – A great variety of Star Wars Merchandise, especially for the stylish female fans.
Club Disney – Dance with Mickey and the gang to Radio Disney's Top 40 songs
Holidays Happen Here – A fun dance party with appearances from some rare characters from your youth. I was kind of freaking out! (Seasonal)
Santa Goofy at Goofy's Winter Wonderland (Seasonal)
Plus new characters Meet & Greets