Who does not love TRANSPORTATION and NATURE? My guess is about 99% of us love one, if not both. In our family we are at 100% for both children and adults. This is why we were so excited when we found out the City of Homestead, "The Gateway to Everglades and Biscayne National Parks", offers a free Trolley ride and park admission to not one, but two National Parks! Outrageous!
How We Spent Our Day at Biscayne National Park
On New Year's Eve Day, bright and early, we drove the one hour and 15 minutes to Downtown Homestead. It is quite close to the Miami Zoo and just South West of Miami. An easy drive if you are visiting the area. We parked at the Park & Ride parking lot and walked a block West to Losner Park just off the main street of Downtown Homestead's, Krome Ave. Right on time, we were awaited by an old-fashioned looking trolley car and a National Park Ranger. I couldn't have been more excited to end the year by exploring somewhere new with my family.
The ride on the Trolley from Downtown Homestead to Biscayne National Park takes approximately 20 minutes. It's a bumpy ride passing tree farms, pepper farms, and what was once potato farms. What? potatoes being grown in South Florida? Homestead once provided most of the produce for the East Coast.
You are accompanied by a National Park ranger who gives an excellent tour of the history and culture of Homestead, and the National Parks.
Have you noticed the various lakes that scatter across the South Florida landscape? They have a name! This is one of the fun facts you hear on the #NPTrolley. Answer: Borrow Lakes

Once we arrived at Biscayne National Park we immediately headed into the Junior Rangers area. Junior Rangers usually start at age 5, but there were plenty of fossils, feathers, and shells to look at and explore for my 3.5 year old. The staff really gave my daughter and niece hands-on lessons of the plants and animals that make up the Biscayne's marine ecosystem.
While the girls were learning about marine life, I was chasing Hunter up and down the many ramps and stairs that surround the Dante Fascell Visitor Center. This ended up being very lucky for us, because as we went to check out the National Park boats in the marina, we saw our very first Manatee, ever! I felt like I had won the lottery. Manatees were the one thing I was hoping to see, and they are so cool!
After our close encounter with the very adorable Sea Cow, we headed upstairs to the Visitor's Center. They have a really nice exhibit further explaining the marine ecosystem of Biscayne National Park. You can watch a short film about the area. And, you can sit out on the second story deck and enjoy the view while relaxing in rocking chairs.
The trolley runs every two hours, so we spent the last hour before nap times walking the boardwalk. We came across a rocky beach where we put our feet in the water (water shoes recommended) and met a nice family that taught us how to catch tiny fish with nets. They were catching the fish to use as fish food in their tank at home.
Did you know you can take a 2 hour guided canoe and kayak tour in Biscayne National Park for free?
As we walked back to the trolley pick-up area, there were a lot of families having lunch at the many tables near the end of the boardwalk. It certainly is a lovely place for a picnic!
We hopped back on the trolley, did a quick drop off at the neighboring Bayfront Park before heading back to downtown Homestead. Bayfront Park has the only sandy beach in Homestead and also has a café where you can grab a bite to eat. The trolley drops-off and picks up at Bayfront Park and gives you free admission into the Park, as well.
Once we were back in downtown Homestead, we made a quick stop into the Old Town Hall Museum to learn a bit more about the history of Homestead. The vintage Fire Truck was the highlight.
We had a wonderful day full of history, culture, art, and nature. We look forward to riding the #NPtrolley again soon and exploring Everglades National Park, too.
Recommendations and Things to Consider:
*Make An Entire Day Of It – If you get an early enough start you could ride the #NPTrolley to both Biscayne and Everglades National Parks.
*Sign-up for one of the ranger-led canoe and kayak tours at Biscayne National Park. There is an age minimum for children, so only for the young at heart, not young of age.
*Plan your trip to Biscayne National Park during one of the monthly Family Fun Fest days.
*Bring a picnic lunch or plan to grab lunch at one of the restaurants along Krome Ave.
*Don't forget sunscreen, bug spray, shoes that can get wet, and a towel.
*Bring your camera. This is great place for Family photos, bird watching, and looking for fish.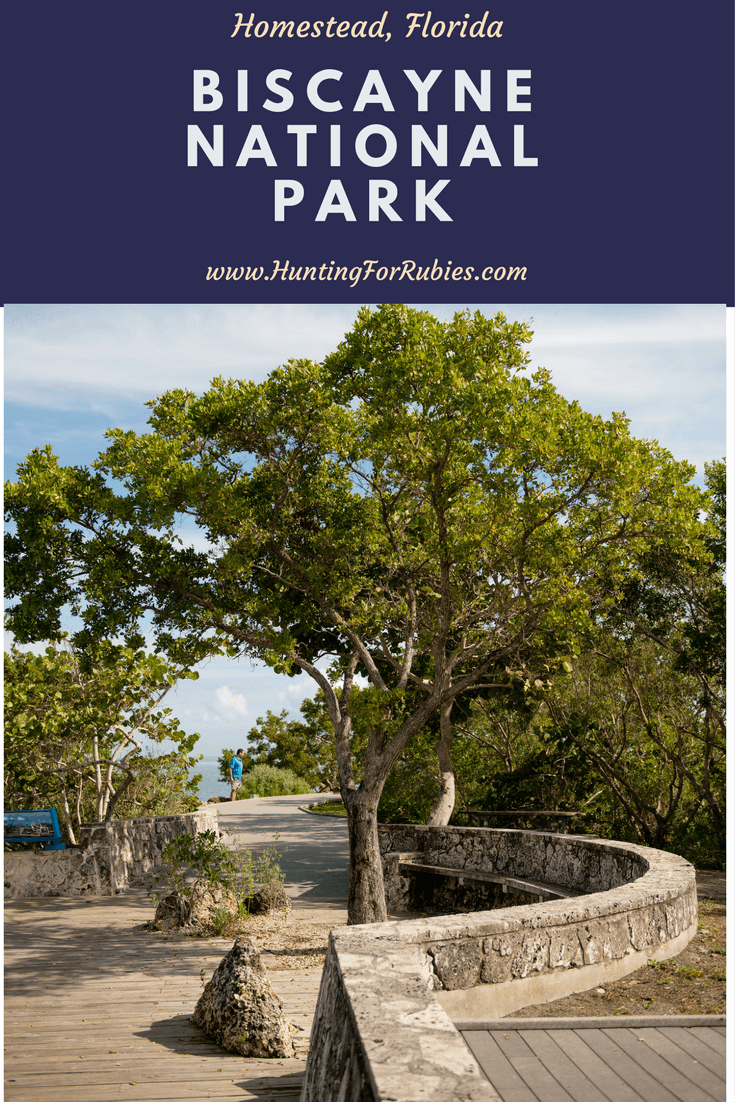 What are your favorite nature getaways? Comment below and let us know. We are always looking for new places to put on our list!