Disclosure: This is a sponsored post. The writer received a complimentary or discounted service or product in exchange for writing a review. All opinions are her own.
I have a philosophy, that every day can be an adventure.
Your ordinary, day-to-day, can suddenly turn into the extraordinary with the right mindset or rose-colored glasses. A walk down a sidewalk can transform into a scene from a musical if you tap into the song in your soul. I am not saying it is easy. But, on the fortunate days when I am able to keep my mind clear, patience in-check, and heart open, driving down the road, going to the grocery store, or even walking outside of your house can be as much discovery, joy, happiness, and exploration as a vacation away can offer.
On those days, I am so grateful. It was one of those days. I had the opportunity to travel down to Hollywood, Florida for a photo shoot with my children at Courtney Studios, courtesy of our good friend, Modern Boca Mom. I still am so grateful.
So, I am a Family Travel Blogger. Why in the world am I telling you about a photographer? Well, because it is a sponsored post. Meaning, I received a free photo session from Courtney Studios in exchange for this blog post. I will tell you though, the opinions and enthusiasm are all my own. You can see why right?
Two, because traveling down to Hollywood, Florida was totally rad. I was nostalgic for Hollywood, California with the 1950-60's mid-century modern architecture mixed in with Art Deco and Mediterranean styles. It felt very, L.A., which it should since it was originally developed to be the East Coast motion picture mecca. I recommend a trip down that way for the great restaurants, beach and boardwalk area.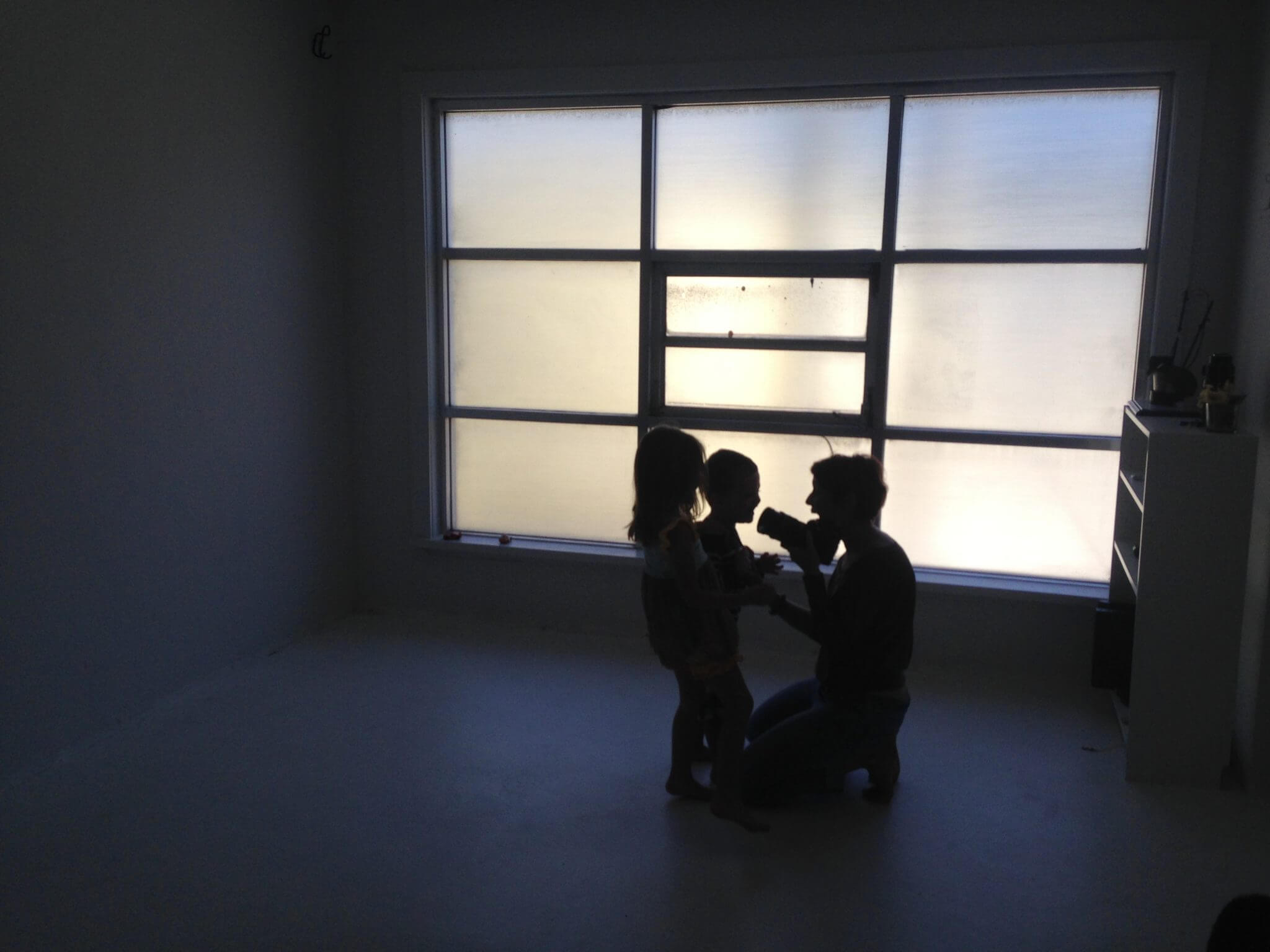 Courtney Studios is a boutique Fine Art photography experience. She shoots with natural light in a fairly bare-bones space. Her props are richly textured, colorful fabrics or vintage furniture and cameras. Everything about the aesthetic is my style. From the art deco building that houses other businesses that all seem to share her artistic heart, to the mid-century modern furniture, and cameras spanning 100 years, I felt like home (or the home I would like to have).
Even the street art just made my heart jump, that we had our own photo session after the photo session.
But lastly, because shooting with Courtney Ortiz was truly an adventure. It felt like a playdate with an old friend, discovery something totally special.
Courtney was an elementary school teacher in a former life, and you can feel the warmth and kindness you might remember about your favorite teacher from her. Her down-to-earth nature makes it easy to feel comfortable and at home, yet you are ready to have fun.
It was quickly shoes off, boogies picked (no picking boogies on camera and no judgment from the fellow mom), and the sound of the camera shutter going off.
Hunter was drawn to Courtney, immediately. They were fast friends, running around the studio, being silly, and having the time of their lives while Ruby and I did some last-minute primping. Once it was Ruby's turn, she quickly got into the action, taking direction like a pro.
It was finally my turn to join in on the fun. We did a few serious poses, but its the ones of us playing around and being natural that are my favorites.
I love outdoor photography, but shooting in such a cool space (both the design and temperature) that lets in the natural Florida light in was a real treat.
Most importantly, capturing moments with your family is truly important. I take a lot of pictures myself but I am rarely in the photos. This was a great opportunity to have a special moment and adventure with my children, and have it forever preserved. That is invaluable.
Courtney Studios has been named Best Family Photographer by South Florida Parenting for the Second Year in a row. How amazing?! If you are interested in having a photo session at Courtney Studios, she is hosting a Holiday Mini-Session, July 21, 22, and 23rd for $75! I would not miss the opportunity to shoot with Courtney Ortiz, and get your holiday cards taken care of in advance. Win,Win!
Thank you again, Courtney Studios and Modern Boca Mom for this wonderful opportunity! We had a ball and will truly cherish these photos forever in our homes.