We all know that going out for a long day of adventuring with kids can be exhausting. If you are looking to boost stamina, energy and balance moods, so you can take on the world with your kids – then this rocking smoothie is the recipe is for you.
I am a mother of two, a detox specialist, a health coach and a runner, so having energy is KEY for me and making an energy packed smoothie is a great way to start the day so you can get out the door quick but still have your energy levels on FULL!
There are so many ways you can make smoothies, but the key ingredient is this: do not make a smoothie that is a dessert. You want a healthy fat, plant based protein, a low glycemic berry, a handful of greens and dairy free milk.
When you keep your smoothies low in glycemic index, not only will you be more energized, there will be fewer sugar highs and lows, and you will feel satisfied.
Here is the Parent on the Go – Super Energy Smoothie. Are you ready?
The Super Energy Smoothie
1 ½ cups dairy free milk
1 scoop plant based protein powder
1 teaspoon raw cacao
1 teaspoon coconut oil
2 tablespoons tahini
1 cup spinach
½ cup strawberries
1/2 avocado, cinnamon
1 tablespoon raw honey
4-5 cubes of Ice
Blend in a high-speed blender and consume.
You will love this smoothie because when you eat healthily, consume foods in their most natural state, you naturally lose weight and feel awesome. Remember, simple meals like smoothies are great for boosting the immune system because you have a boatload of nutrients packed into one super charged energy meal.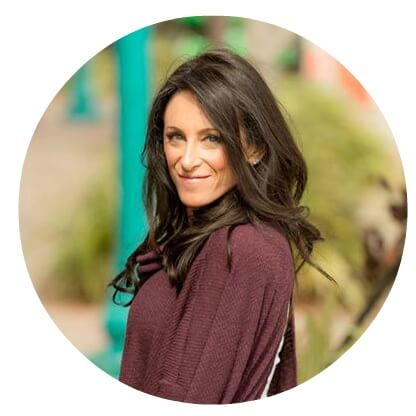 Rachel Feldman is a health coach, wellness momma, and a detox specialist. Based in Boca Raton, Florida, Rachel assists clients nationwide via phone, email and Skype. Rachel helps men and women struggling with weight gain, digestive issues and toxicity.Rachel graduated from the Institute for Integrative Nutrition in New York City, Wild Rose Natural College of Healing, the International School of Detoxification and Natalia Rose Advanced Detox Certification Training. Rachel has also certified by the American Association of Drugless Practitioners. Her approach to health focuses not only on the foods you put into your mouth but also incorporates the elements of body, mind and soul. She helps her clients to access the blueprint for their health by discovering what foods fuel the body and not inflame the body. Her signature detox and cleanse programs help people to eliminate foods that are wreaking havoc on their body. To find out more about her work visit www.rachelswellness.com.