AHOY MATEY! Whether you are a landlubber or a freebooter, pirates are all the rage these days! Was it Johnny Depp as Captain Jack Sparrow or the folks who created the International Talk Like A Pirate Day that we should thank for the love of these Scallywags among children and adults? Between the hit movie and the silly day dedicated to using talk of these criminals of ole', and if it was Pirates vs. Ninjas – The Pirates won out!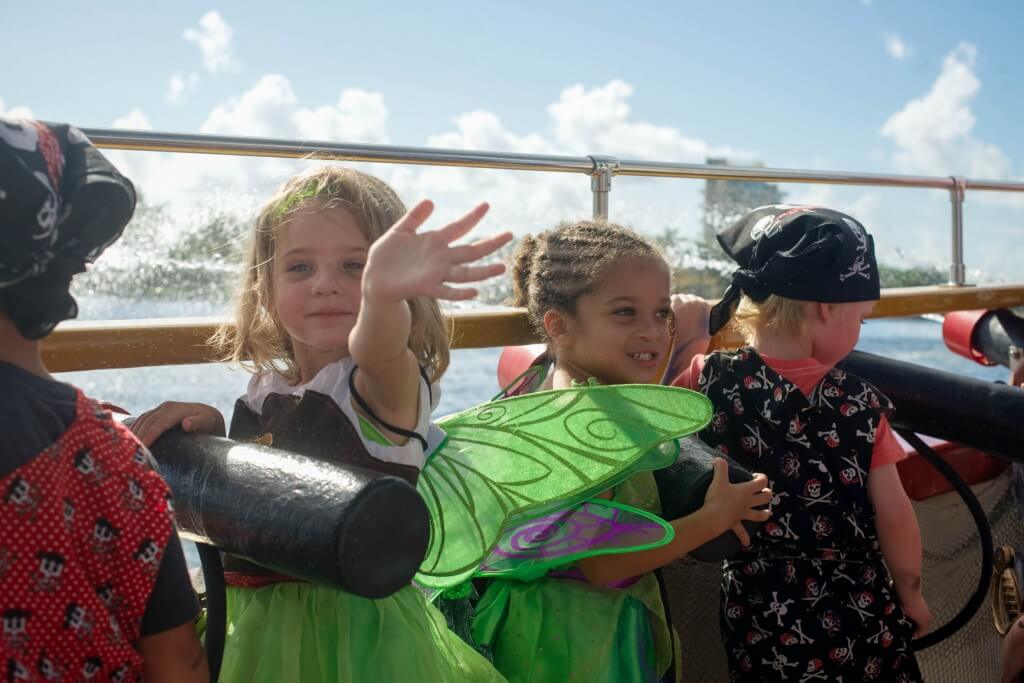 Do you have a child who can't get enough of Jake and The Neverland Pirates? Is your child's go-to costume include an eye patch and a sword? Then you should definitely check out Bluefoot Family Pirate Adventure in Ft. Lauderdale!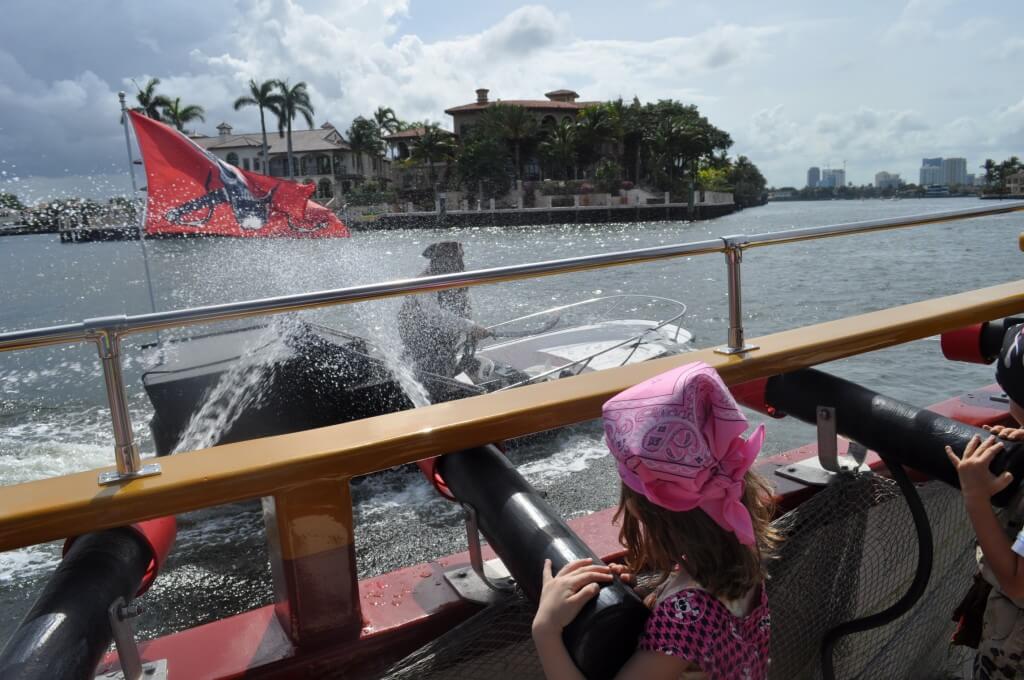 The Bluefoot Family Pirate Adventure in the Bahia Mar Hotel off A1A is a Buccaneer's Dream which includes dress-up (vest and bandana), face painting, a 1 hour ride on a pirate ship through the beautiful and scenic inter-coastal waterways that ends in avenging Davy Jones' treasure and warding off Barnacle Bill with real live water canons.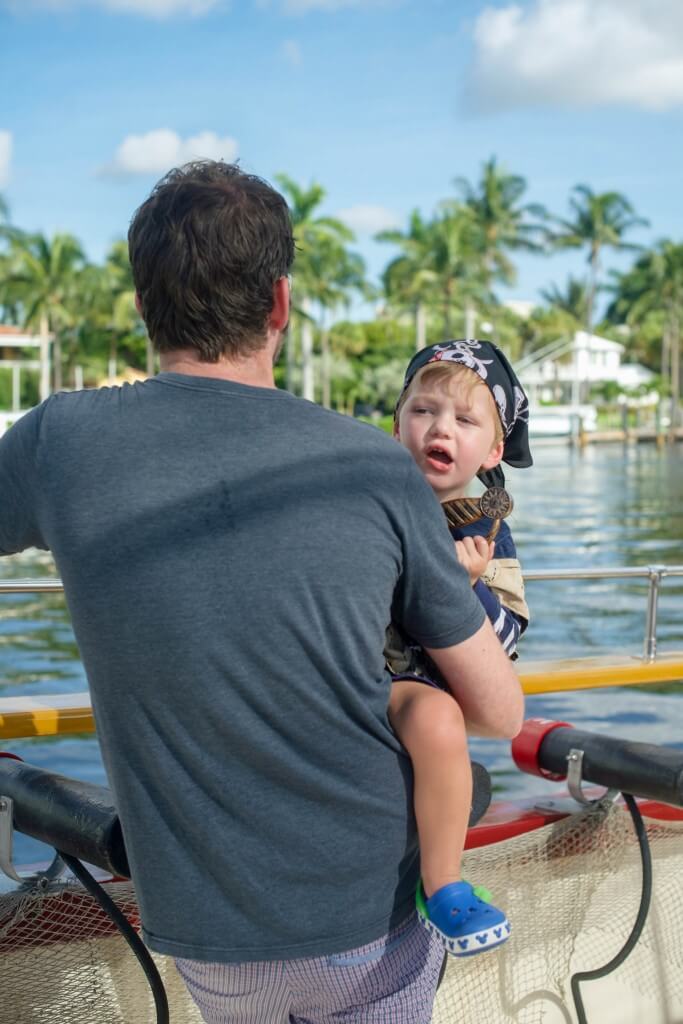 We have been on the Bluefoot pirate ship twice. It is such a unique experience and a great activity to go with out-of-town guests. Both times we went we took my niece who was visiting from Maryland. My son was a little under 2 years old and not that interested in the pirate activity our first go around. The girls were 2 and 4 and had a great time. I would say the best ages for the pirate adventure would be 2.5 – 6 years old. Although, Captain Kris does give some interesting tidbits about the history and owners of some of the mega-mansions and yachts, so adults will find themselves entertained if they don't have to chase around the kiddos.
The next trip on the Bluefoot was for Ruby's Pirate Fairy Birthday Party this past summer. While adorable, it was so darn hot out I think we were all a bit miserable – but that is the risk you take for trying to do anything outdoors in South Florida in the summertime.
Your sons and daughters will begin the adventure as a regular kid and leave it feeling like a true Pirate (and saying Ahoy Matey for days to come, or Ahoy Mab-ey like mine do – so cute)!
TIPS:
Bluefoot offers a 2 for 1 deal every Tuesday and Thursday, so at $25 for a full price ticket, this is a great deal.
They are closed on Wednesdays
Make reservations a day or two in advance. The morning trips often sell out before the afternoon trips.
Avoid going in the summer months. We went for Ruby's summer birthday, and even going on a morning ride, it was a scorcher!!!!
Whenever you go, don't forget sunscreen.
You can buy a pirate pack for $8 which includes a plastic sword, skull bandana, and an eye-patch. If you already have pirate dress-up at home you can bring it along, and save the money. Just Be-ware!!! Your child will want a sword too!
Parking is only $5 per car for the entire day. Take advantage and make a beach day, get lunch, or visit the playground across the street. It is the cheapest beach parking around!
Rent the entire boat for $500 for private parties – available for kids and adult parties. Booze cruise, anyone? The boat holds 48 guests.
Looking for great places to grab lunch or dinner? The crew can tell you the best places to eat at the beach.
Tip your crew at the end of the cruise!
What do you think? Would you want to be a pirate for the day?