In life, you should know your limitations. Also, like wild animals, your children can smell fear and desperation. You have to stay confident. Or, at least fake it to make it, right? That is why I canceled our Spring Break plans this year and convinced myself that a stay-cation would be just as good. I just couldn't muster up the energy to handle the 13 month-old,  4-year-old, and 5-year-old on a 12-hour car ride, alone.
At the same time, I didn't want to stay at home, either. Luckily, in the eleventh hour, my sister and niece decided to come down to Florida for their own Spring Break, and all hope of an exciting adventure was regained.
We set our eyes on four hours Northwest and Tampa, Florida would be our home for the next four days.
Thank you to Visit Tampa Bay for helping us coordinate this trip. We received complimentary passes for some of the activities we participated in.  All our opinions are honest and our own.
How We Spent Four Days in Tampa, Florida
Thursday
We packed up the minivan with kids, snacks, DVDs, and luggage.  Then we drove North on the Florida Turnpike, every seat in the van taken. At the Yeehaw Junction exit, we got off the turnpike, to pass the Historic Desert Inn and drive through miles of orange groves and cow pastures. We waved to LEGOLAND® but continued driving to the big Highways that take commuters to downtown Tampa and beach-goers to the sugar sand beaches of the Gulf of Mexico.
As we arrived at the edge of Tampa Bay, we stopped at the Bay Harbor Hotel who was hosting us for the weekend. We found ourselves even more excited for the weekend ahead, as we checked in just in time to go out on our patio and spend the last hours of the day watching the pastel colors of the sunset.  There was a very entertaining pelican diving in the water in an attempt for dinner, he reminded us that we too were hungry.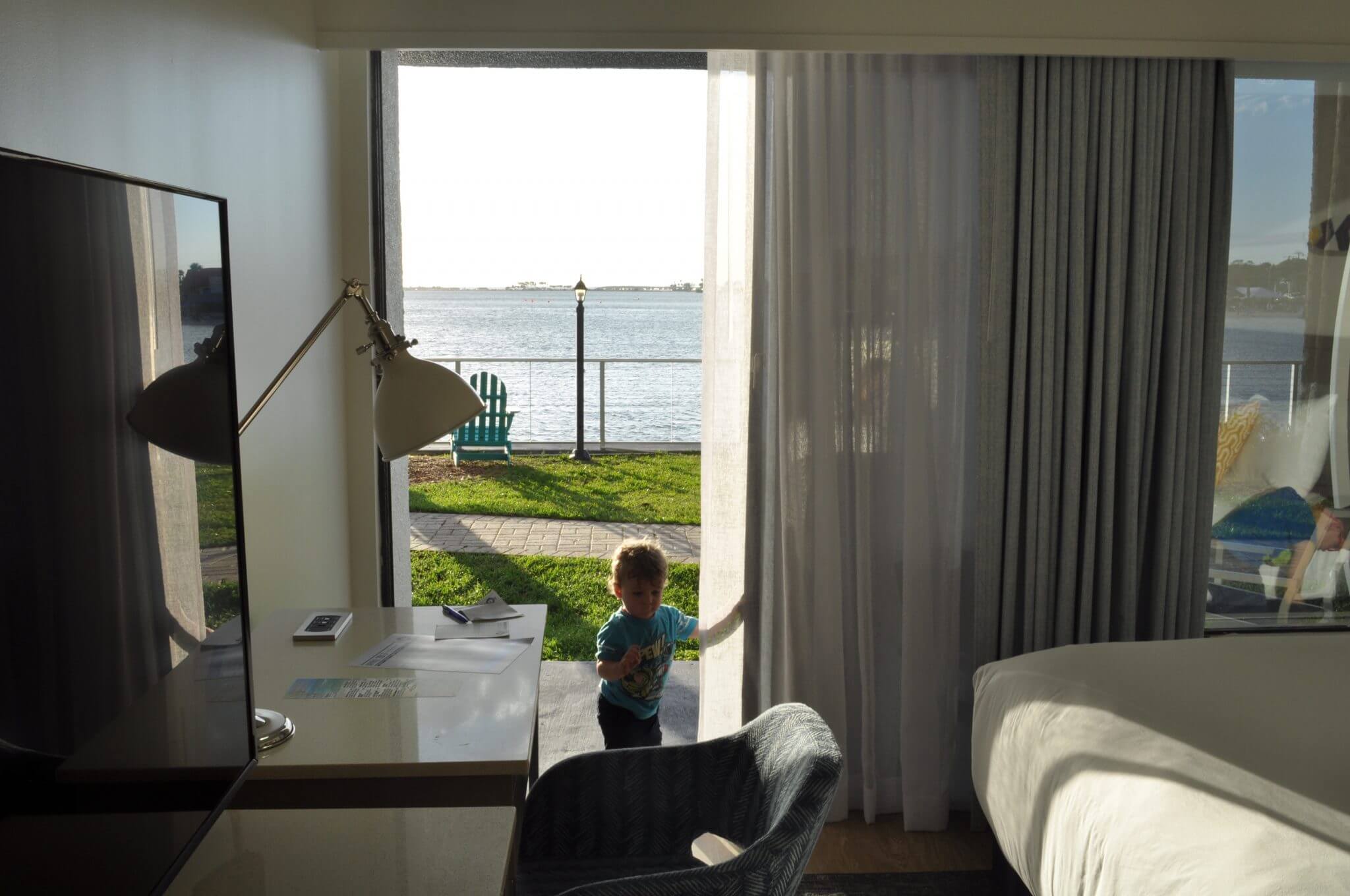 Traveling four hours in a car with four kids, makes you want to make life easy. So, we opted to stay at the Bay Harbor Hotel and grab dinner at the Beach Restaurant on premise. Perfect timing, it was kids eat free night. With plenty of activities to occupy even the youngest of children, I was able to catch up with my sister over a glass of wine. It was much needed.
Then, bedtime.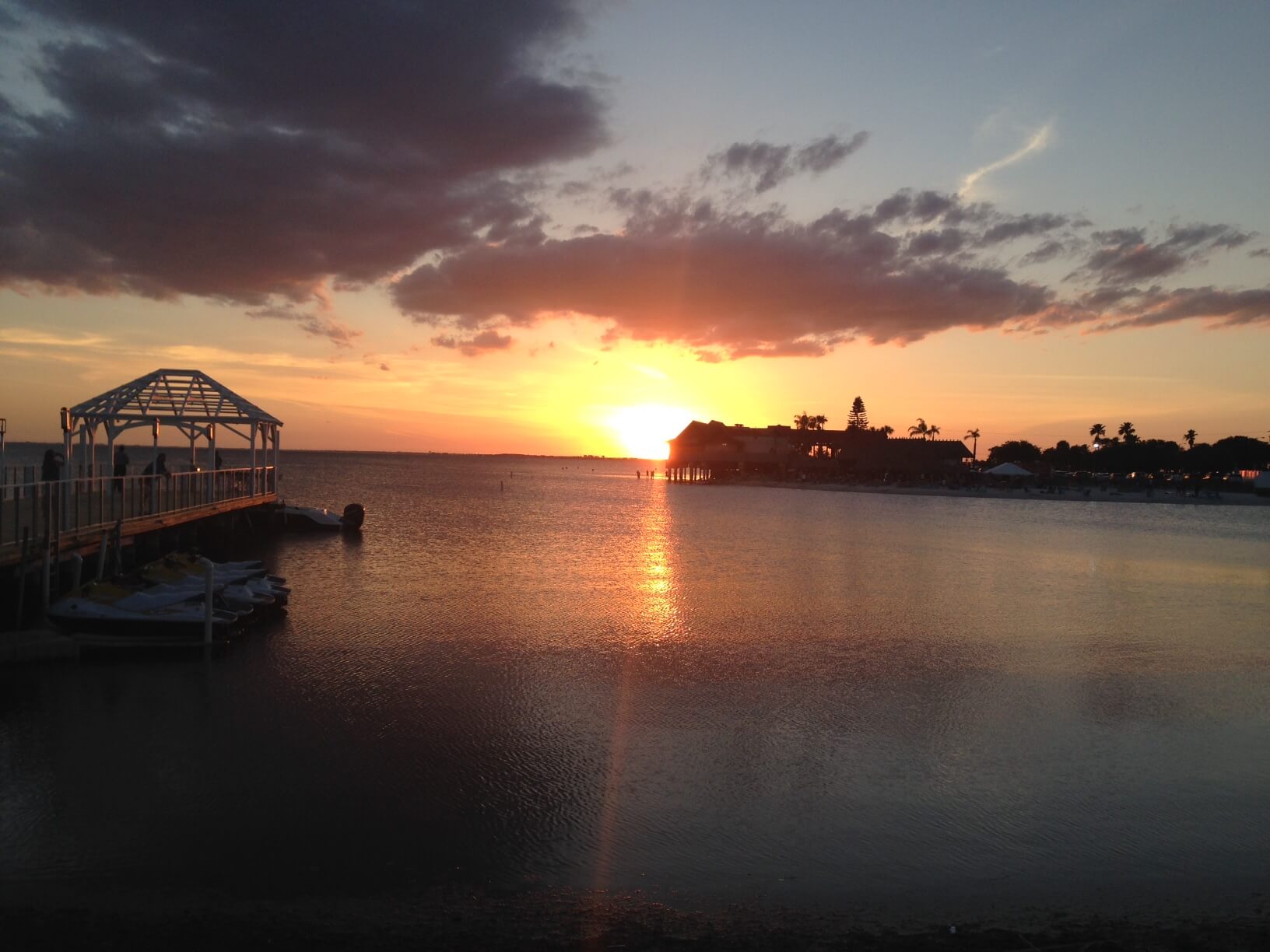 Friday
We woke up early to hit the road and make the little over an hour drive to Weeki Wachee Springs State Park. Old Florida fascinates me and the popularity of its Springs as a recreation area to explore has been something I have wanted to experience for the last few years. I love the theme parks of Orlando, but there is much more to Florida than the Mouse. (Don't tell my husband I said that, please.)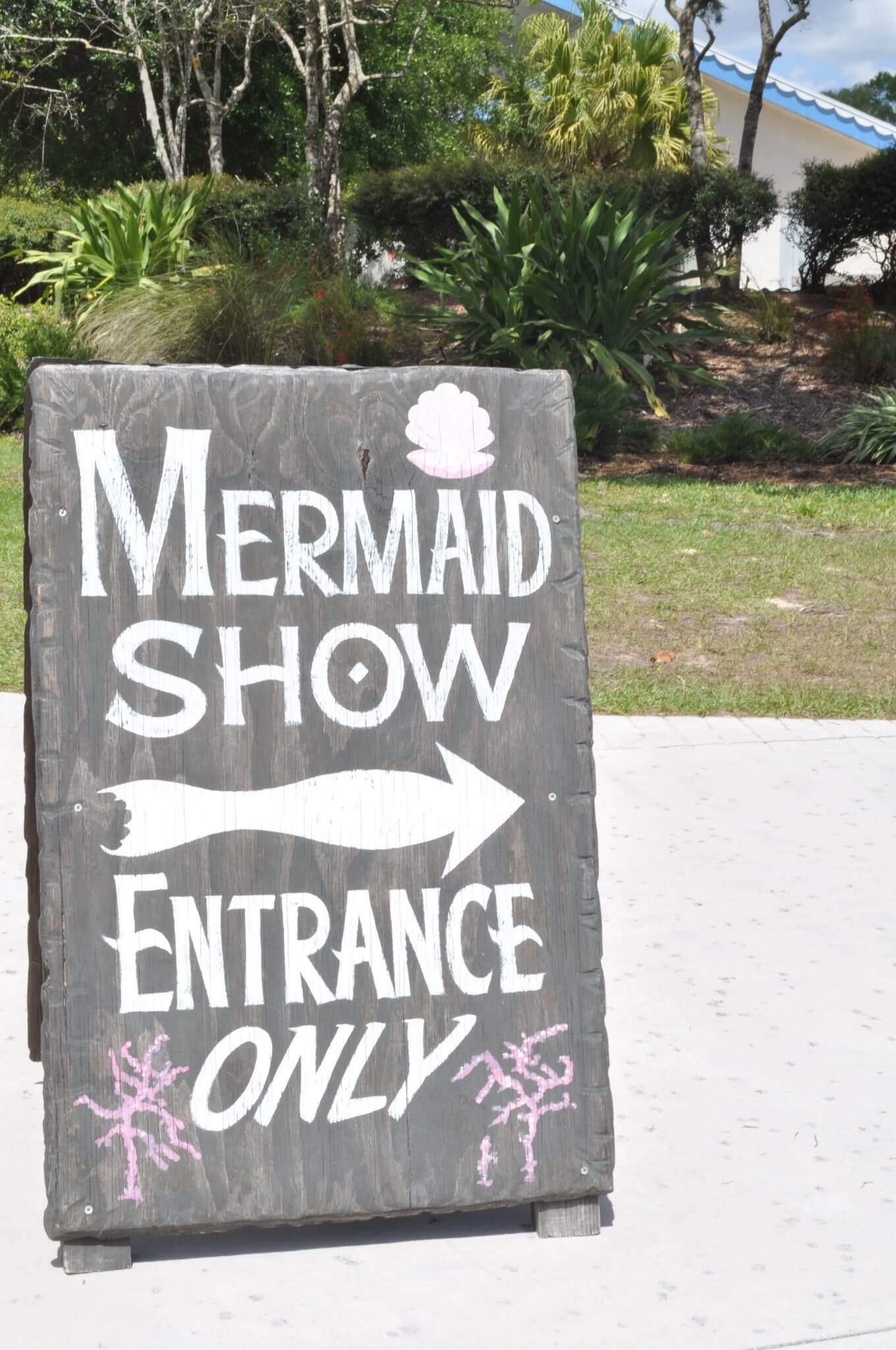 In addition to the crystal blue spring water, I wanted to take my children to the mermaid show, which has gone on for 70 years. My own Grandmother and Aunts remember visiting the mermaids of Weeki Wachee when they were children. I love nostalgia.
Being the type B person that I am, I sometimes don't pay attention to the details. But, I learn a lot from my mistakes. The good news is that my oversights were not great, and I am here to tell you some obvious things.
The first, Weeki Wachee Springs has a capacity. If it's a holiday weekend or summer, it would be advantageous to get there early. We luckily arrived an hour after opening and had no problem getting in, but they did end up turning people away.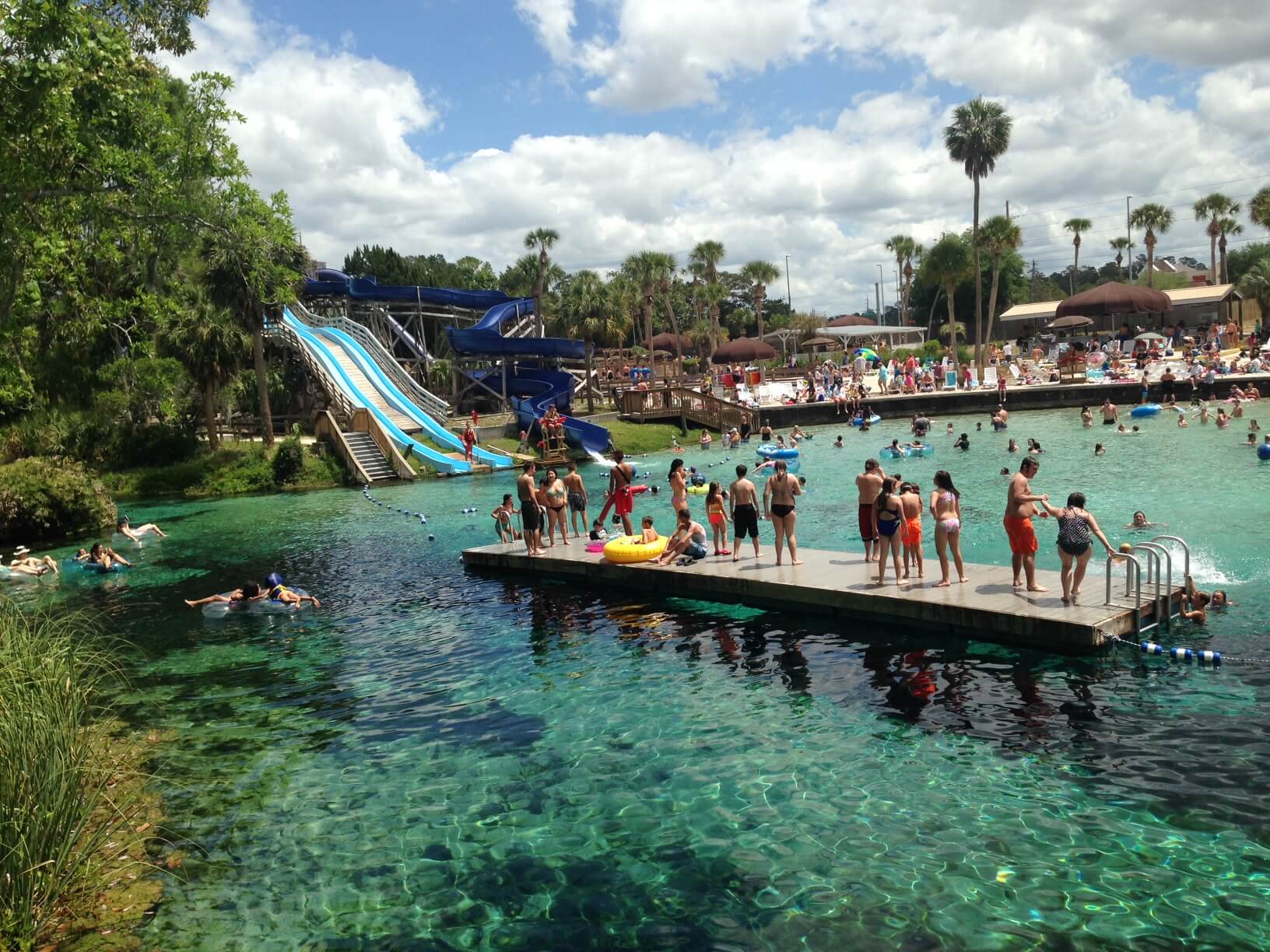 The second, Weeki Wachee Springs has a water park – bring a towel. Duh! I totally forgot to bring ours. Other people had coolers with food – we brought little to nothing. There is a food stand and a restaurant on site. Thank goodness.
Lastly, have someone in your party get in line for the Mermaid show early. There is a 400 seat space limit to the theater and we had to stand for the show. It was kind of awful, the standing. Not the show. Logan was a mess since we missed his afternoon nap. In the end, I had to sneak out the back. This was a total bummer since this was kind of my bucket list item.
Anyway, get in the line early so that you can sit comfortably.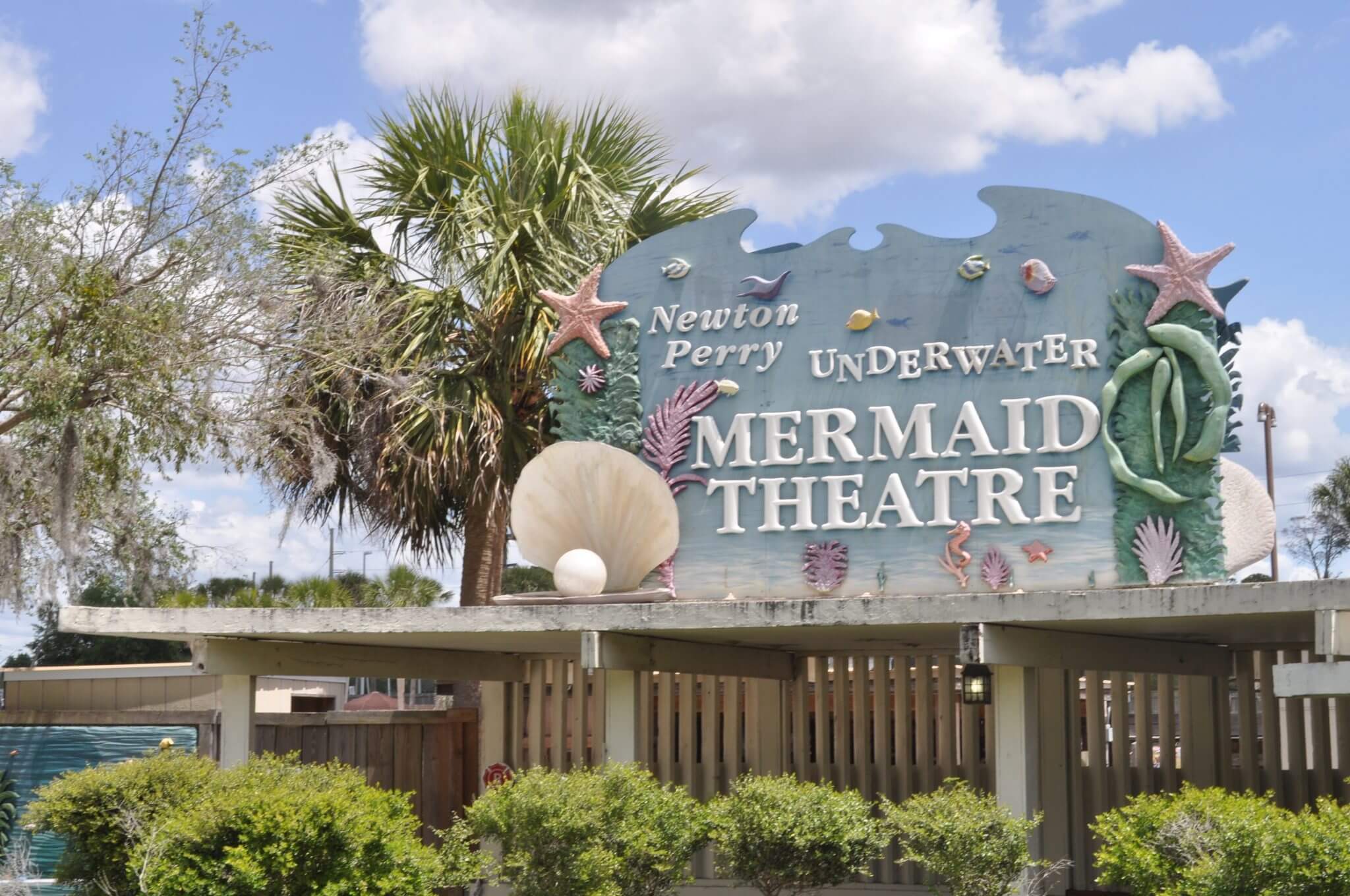 Weeki Wachee Springs is a unique Florida experience. If not during your trip to Tampa, I recommend it for its own trip. I would prioritize hanging out at Buccaneer Bay. The spring water is cool, but its lovely relief from a hot day.
The Mermaid Show, Boat Ride, Buccaneer Bay, and Animal Show are all included in the price of admission. I don't think you will be disappointed with visiting.
As if going to Weeki Wachee Springs wasn't a great day in itself, we passed the Bay Harbor Hotel on our way home and continued West on Gulf to Bay Blvd for a sunset showdown at Clearwater Beach. We parked at the pink Hyatt's Parking Garage and exited beachfront. We splashed in the water until the last bit of sunlight. No bathing suits. No towels. Just our last pair of dry clothes, which left sandy and wet.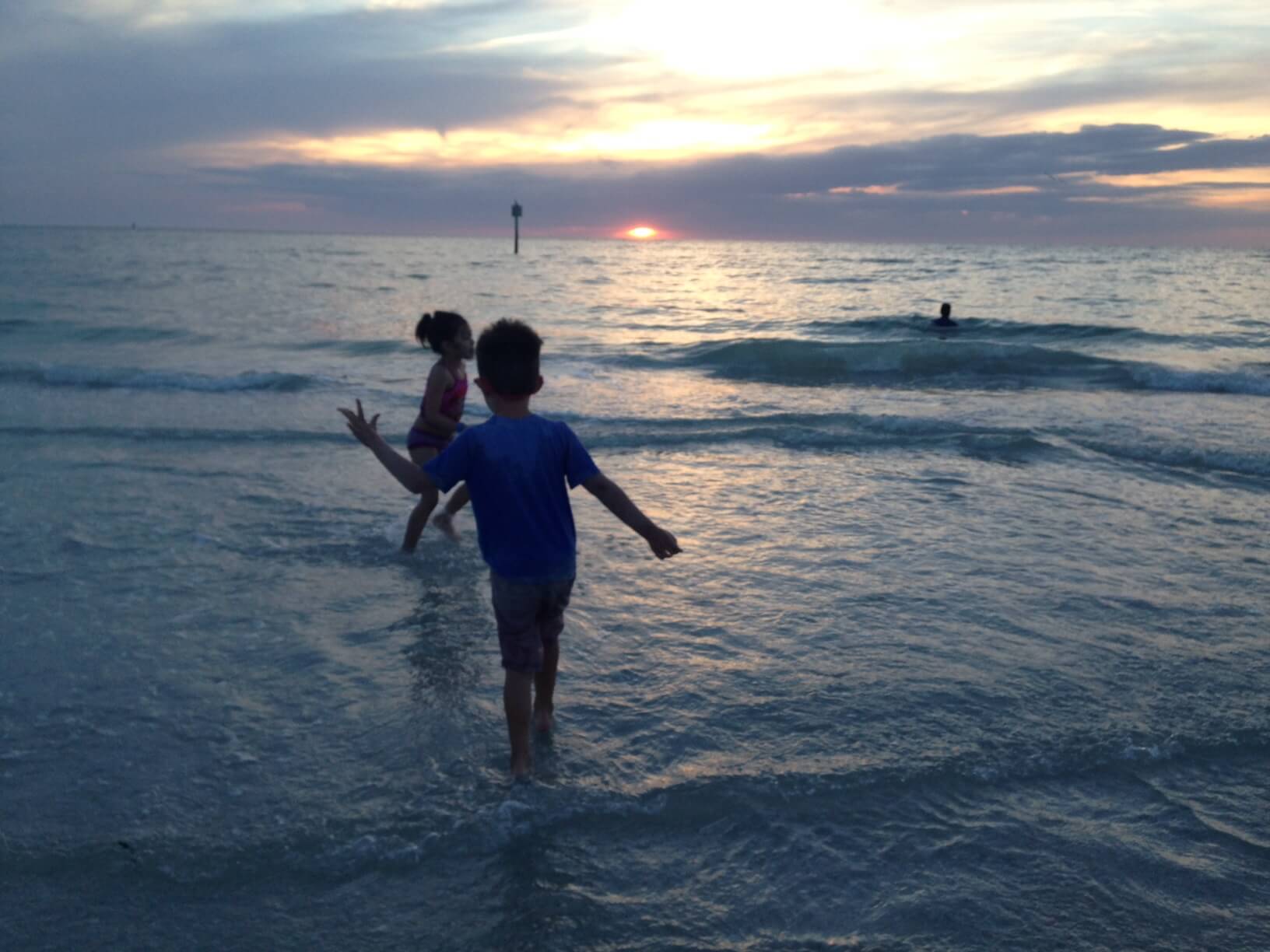 We slept well that night.
Saturday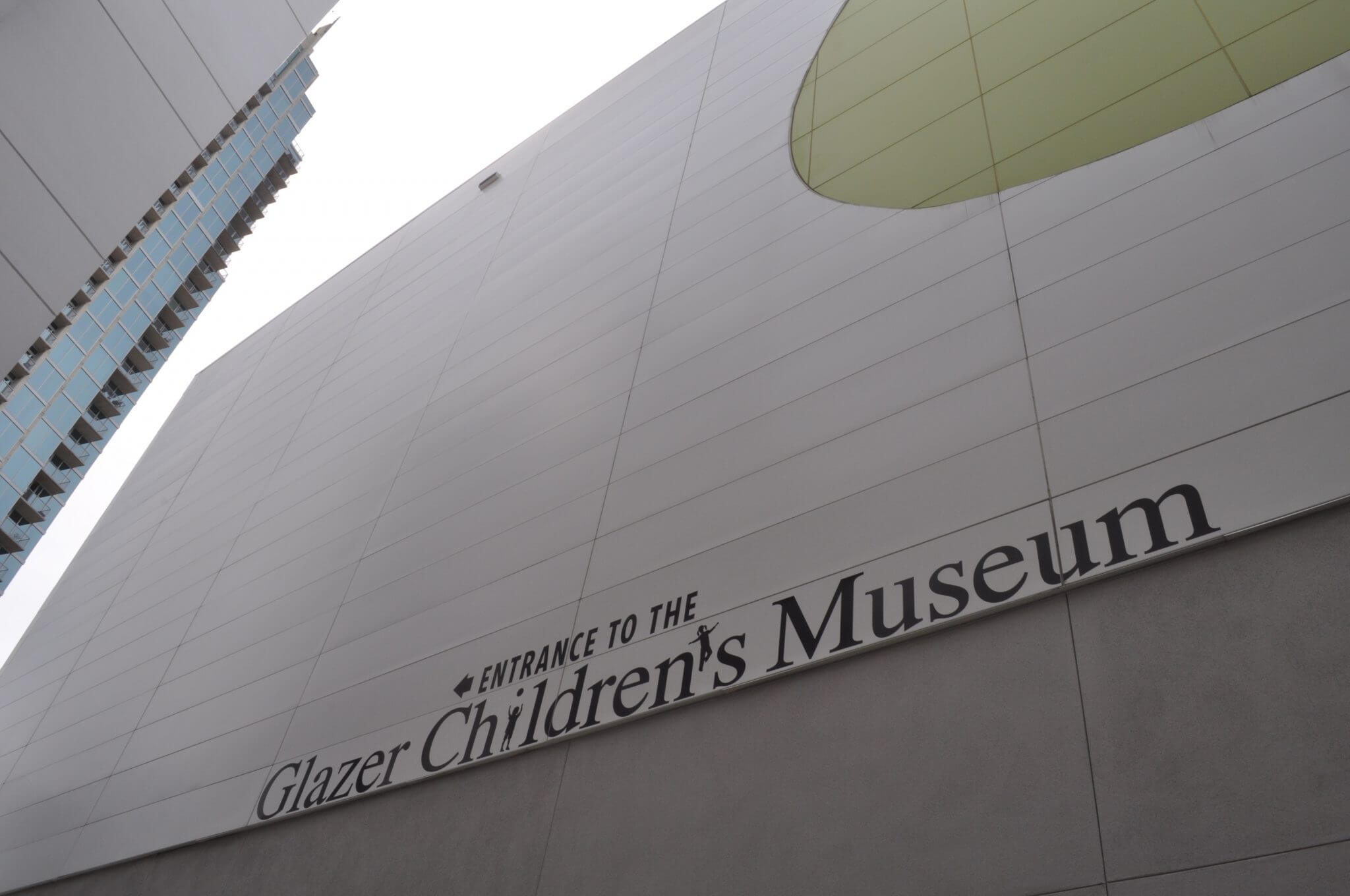 Saturday was for exploring Downtown Tampa. Our first stop was the Glazer Children's Museum. The geometric building adorned with bright playful colors was a good sign for a day of fun inside. As we walked from the parking lot under the highway, I was struck by the vibrant words "STAY CURIOUS". I feel like that could be my life's motto – as well as a few others.
The first order of business was coffee. For some reason, I was having a hard time finding a Dunkin Donuts or Starbucks in Tampa. Not necessarily a bad thing, but I did need a caffeine fix and couldn't find an obvious solution. I was in luck though, because I was directed to head over to the Tampa Museum of Art, next door. They have a little café and delicious coffee. If you were looking for a breakfast place, you might sit on their terrace at the Sono Cafe, and enjoy a Brunch, Lunch, or Dinner before or after spending time at Glazer Children's Museum. If you too are also looking for coffee in the Tampa area, you can choose from this list of independent coffee brewers.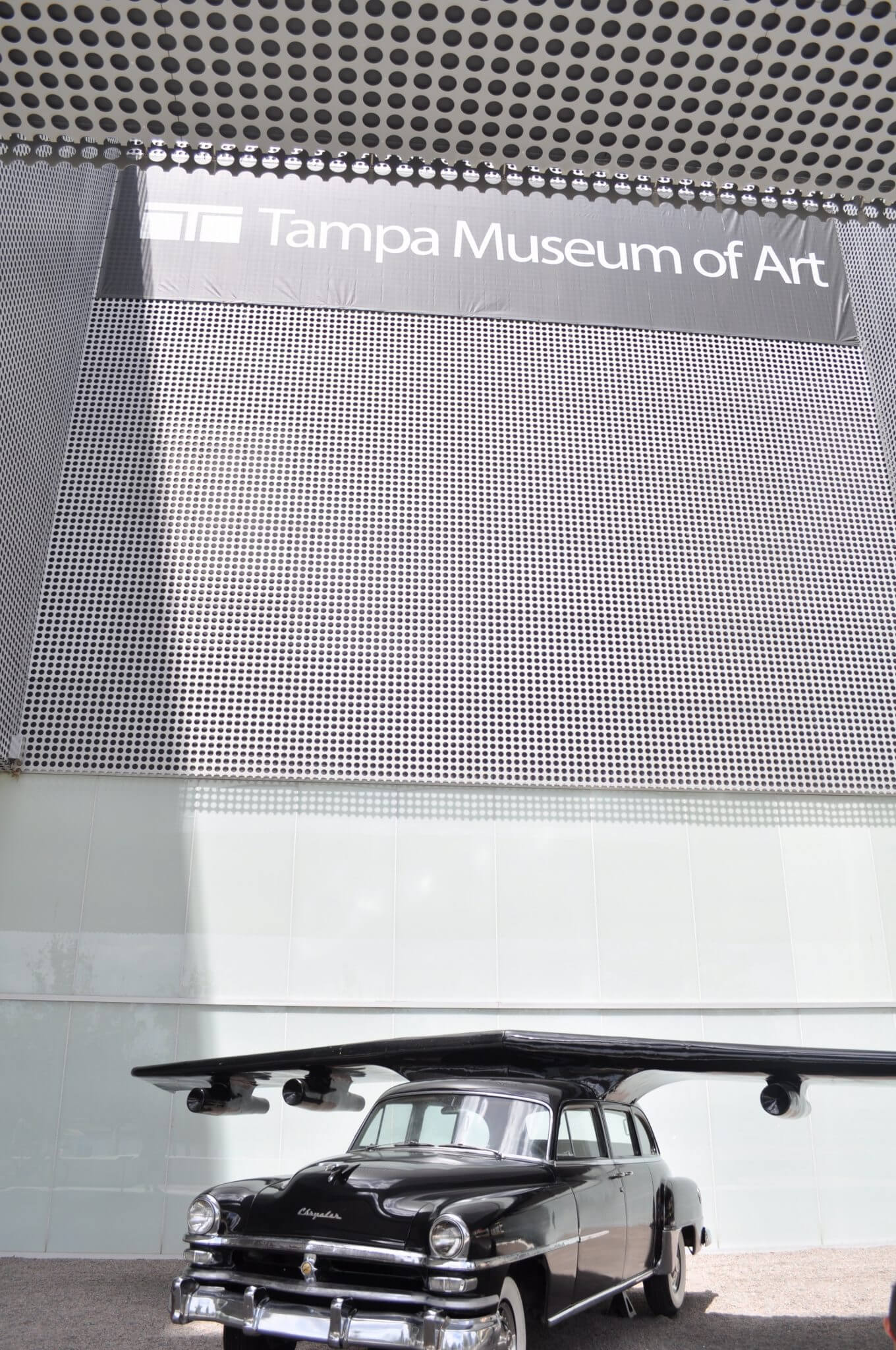 Inside the Glazer Children's Museum, we touched, spilled, scooped, raced, built, danced, and played. We created and designed. Learned about water and waves, rocket ships and movie making. We gardened and constructed. It was a good time.
Once we were finished playing inside, we walked down to the playground by the Riverwalk. It was a hot day, and we didn't last too long outside before hunger got the best of us.
We drove the surface streets past the cruise ships and Aquarium to Ybor City. I couldn't pass up a chance to eat at the oldest restaurant in Tampa, the Columbia Restaurant.
Do you remember when I said babies can smell fear? They can also smell excitement and meal time. Logan pretty much screamed the entire time we were at the bustling restaurant. No amount of bread could subside his cries. I basically scarfed down my 1905 salad and called it a day. Flustered isn't the word.
I would love to return to the Columbia to try some of their cocktails and more of their food. The atmosphere was gorgeous.
The rest of the day we hung by the pool, but there is a ton to do in Tampa and you could easily fit in another activity like Dino World, The Dali Museum, a boat ride, or the Aquarium. I wish we had made it to The Harry Waugh Dessert Room. Tell me this place doesn't look awesome?
Sunday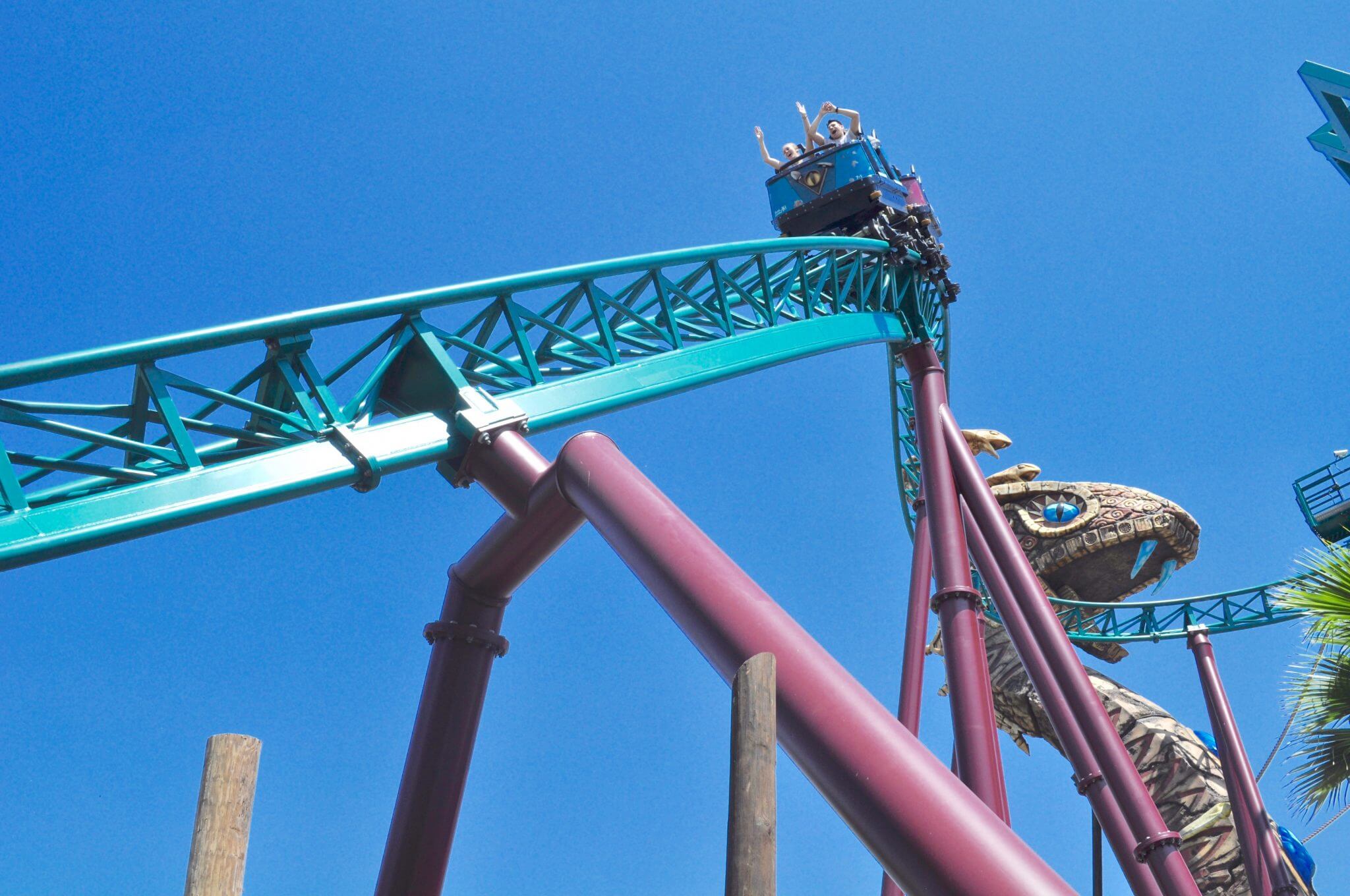 Sunday we were in the mood for thrill rides. Well, some of us were. Our 5-year-old daughter loves roller coasters and is quite tall for her age, it works in her favor. I knew she would love all the roller coasters at Busch Gardens Tampa Bay but I was a little concerned for the rest of us getting bored at the park since we suffer from slight motion sickness. It wasn't the case at all.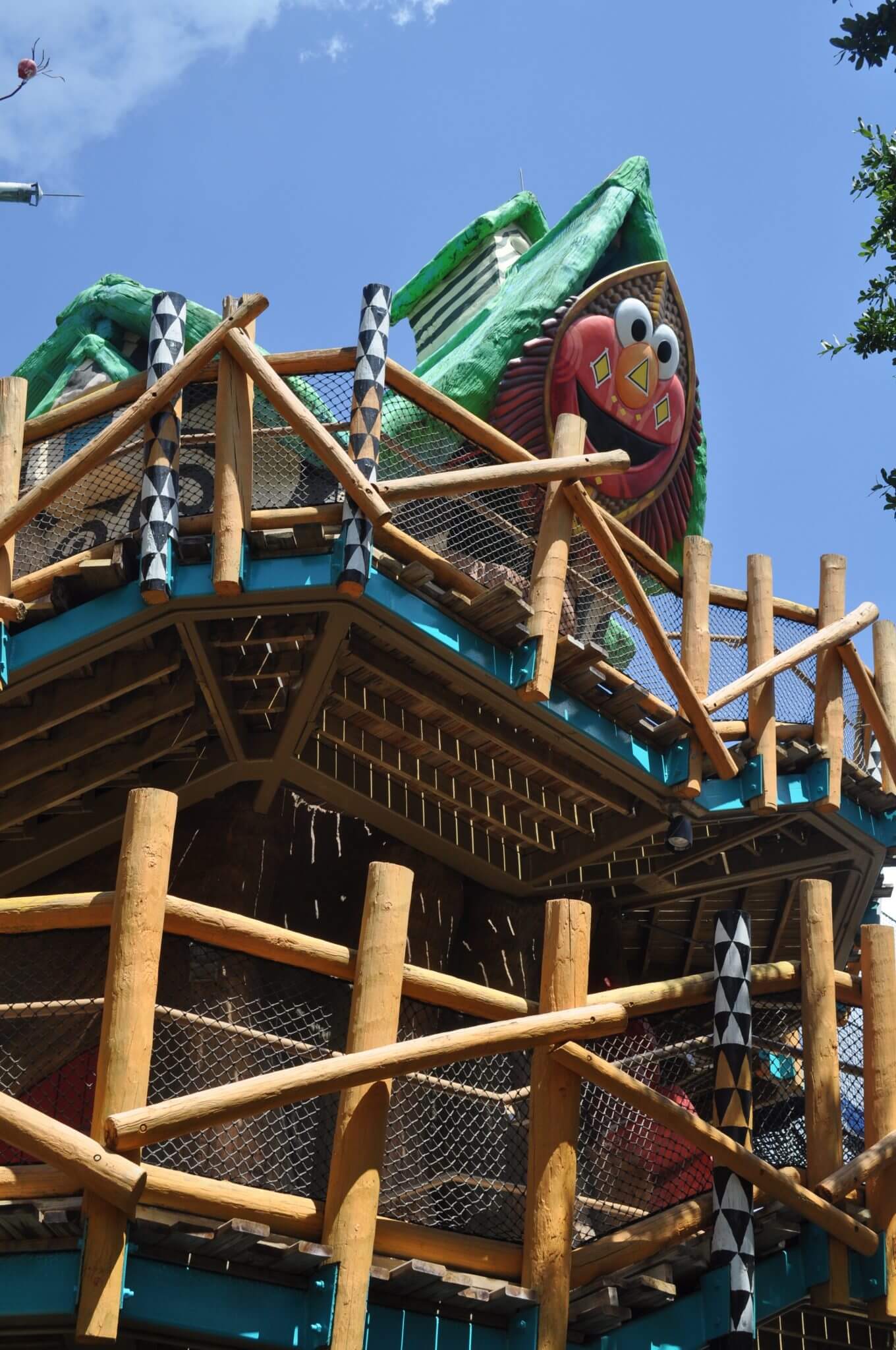 As we entered the park, we headed to the left and straight to Sesame Street Safari of Fun. Our kids climbed, went on very mild rides like Air Grover, they bounced, and watched a show. It was good fun for us all, including the baby.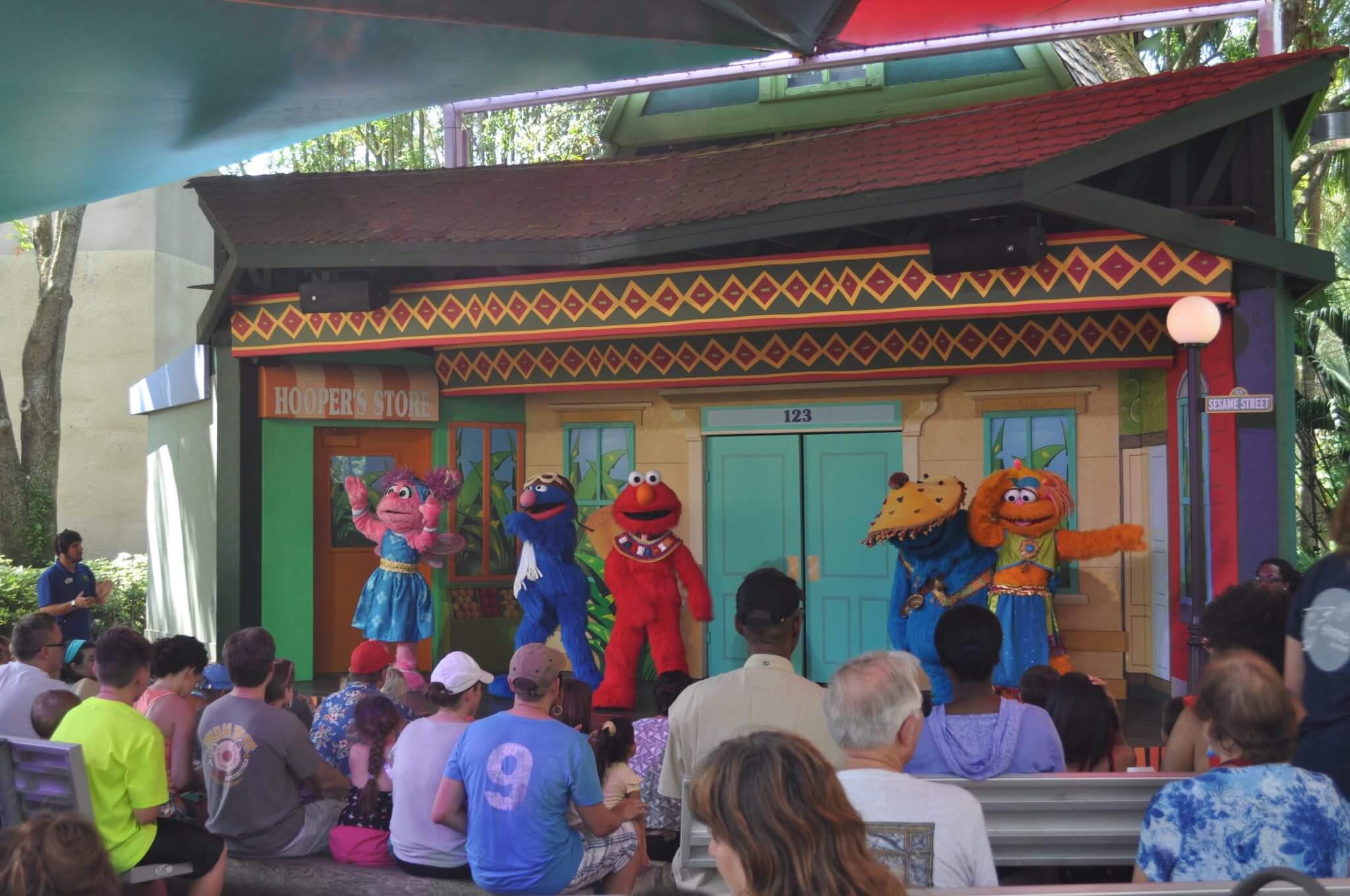 As we continued to walk around the beautiful topiaries, the amount of shade at Busch Garden's was very inviting and helped make it tolerable in 900-degree weather.
The older kids enjoyed bumper cars, the Congo River Rapids, the log flume Stanley Falls, and the Skyride. Ruby couldn't get enough of Cobra's Curse, which was her first loop-de-loop. She was eligible to go on many other roller coasters, but we limited her experience because Busch Garden's has super intense ones that even I would not go on. It is a thrill seekers paradise.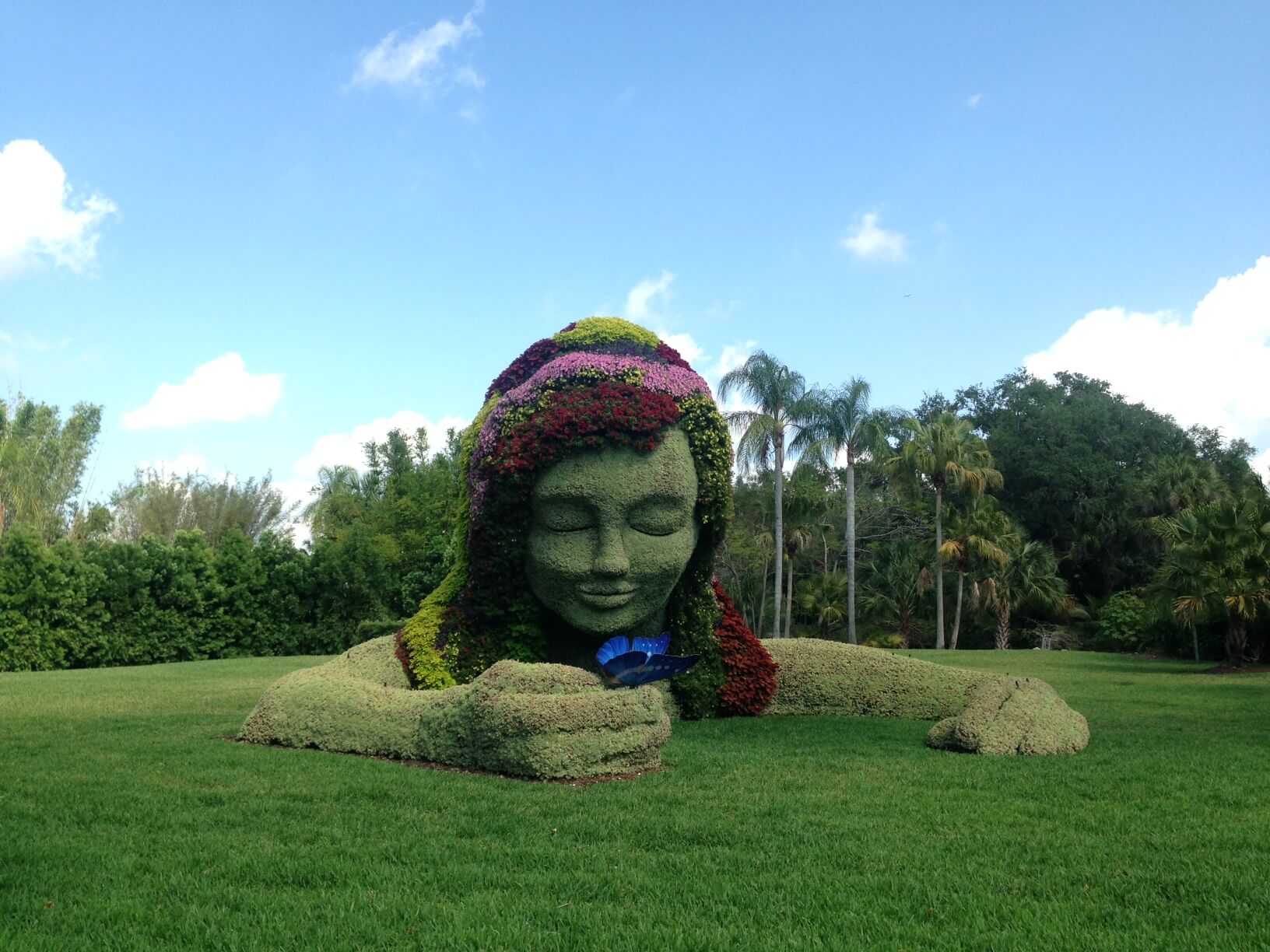 Busch Gardens Tampa Bay is also a zoo. It was neat to see the animals among the rides, but I am a little funny about zoos and felt sad for the amount of noise they have to endure. If you like animals up close and personal, I think you will appreciate their presence in the park and want to go on the safari ride, too.
TIP: If you have children 5 and under, apply for the preschooler pass online. You will get free admission for your children for the year.
After all, was said and done, we had a great time in Tampa, but a 4-hour car ride home awaited us. I think you will agree, that Tampa is a great town to visit with your family.
PIN IT!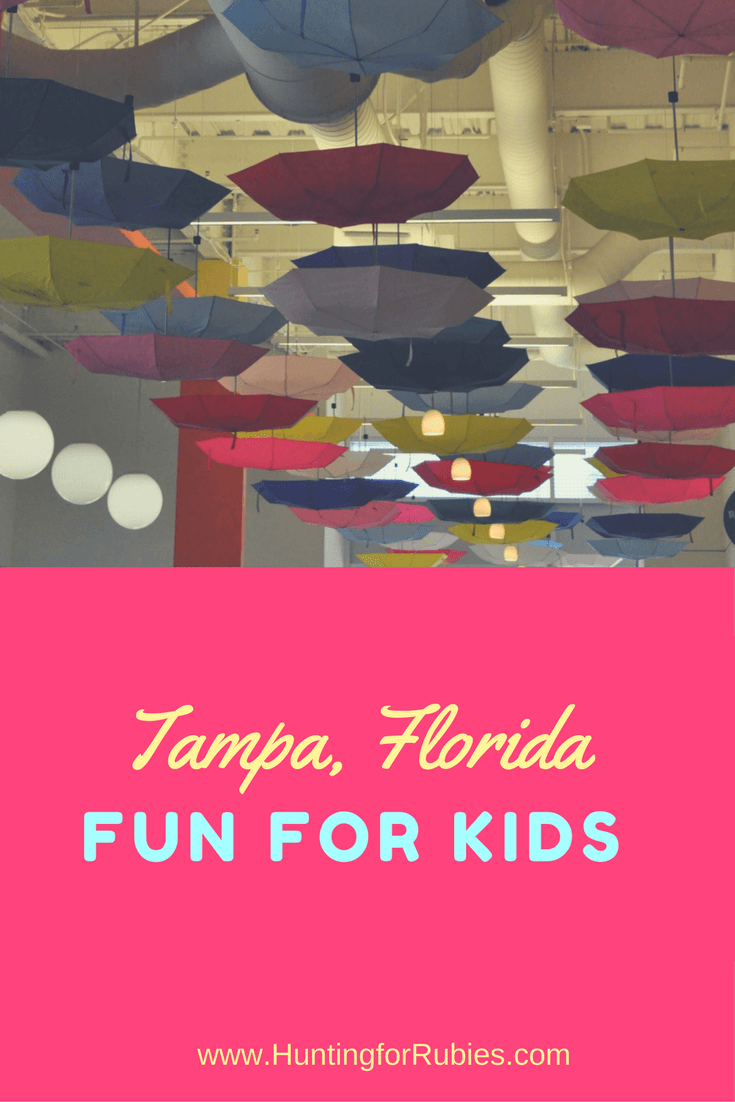 Have you been to Tampa with kids? What are your favorite things you have done there?