Have you been to New Hampshire before? If you don't know, this state is a gem of New England. I was lucky to grow up visiting the lakes of the White Mountains with my Dad, but it wasn't until my adult life that I experienced the twelve miles of Coastline of the Granite State. From Hampton to Portsmouth, the New Hampshire Coast is a unique, fun, and educational family vacation destination.
When visiting my in-laws in the Summer months, we like to take the kids to experience the area. New Hampshire's landscape is vastly different from Florida. We do have the oldest city in the United States, St. Augustine, but many of the city's in New England are almost as old. Almost every step of the way is a history lesson. New Hampshire is a perfect place for a family getaway.
Fun Family Oriented Activities on the New Hampshire Seacoast
The Beaches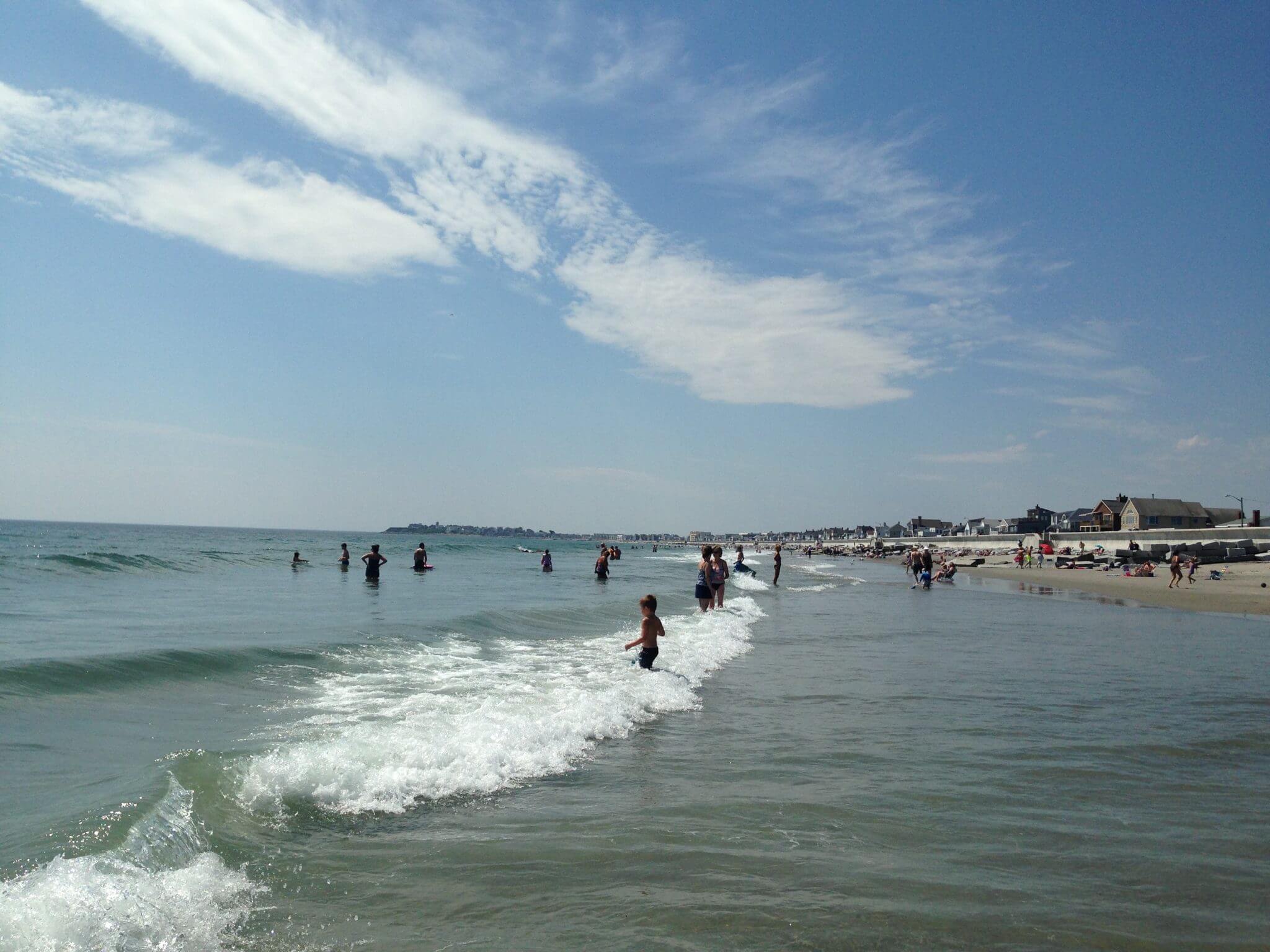 You have your choice between Hampton Beach with its boardwalk, fried dough, arcades, and sunbathers on the seawall or Jensen Beach State Park near Portsmouth. Hampton Beach has much more hustle and bustle than the more tranquil state parks a few miles up scenic 1-A.
"The water is frigid", says this Floridian. But our family always has a wonderful time when we visit the New Hampshire beaches.
Check the calendar of events for Summer concert series, special events, and weekly fireworks.
Strawbery Banke Museum

The Strawbery Banke Museum is a collection of 37 historic buildings that are preserved to their original time periods. The grounds of Strawbery Banke make for a perfect place to learn about 300 years of early American life.
We enjoyed strolling around the gorgeous grounds, talking to costumed roleplayers, doing crafts, and playing with toys and games that were popular in different eras.
Hours of Operation: 10am-5pm
Tickets: $19.50 for adults, $9 for Children 5-17, or $48 for Family Tickets (2 adults/2 children).
14 Hancock Street.Portsmouth, NH 03801
603.433.100
Odiorne Point and the Seacoast Science Center
The Seacoast Science Center located at Odiorne Point outside of Portsmouth, NH gives visitors a hands-on experience about life inside and on the ocean. We loved learning about the life of a fisherman, how boats work, and about the tide going in and out. There are several tanks for viewing sea life and a touch tank, too. I think our favorite part was walking on the rocks by the ocean and viewing the tidal pools.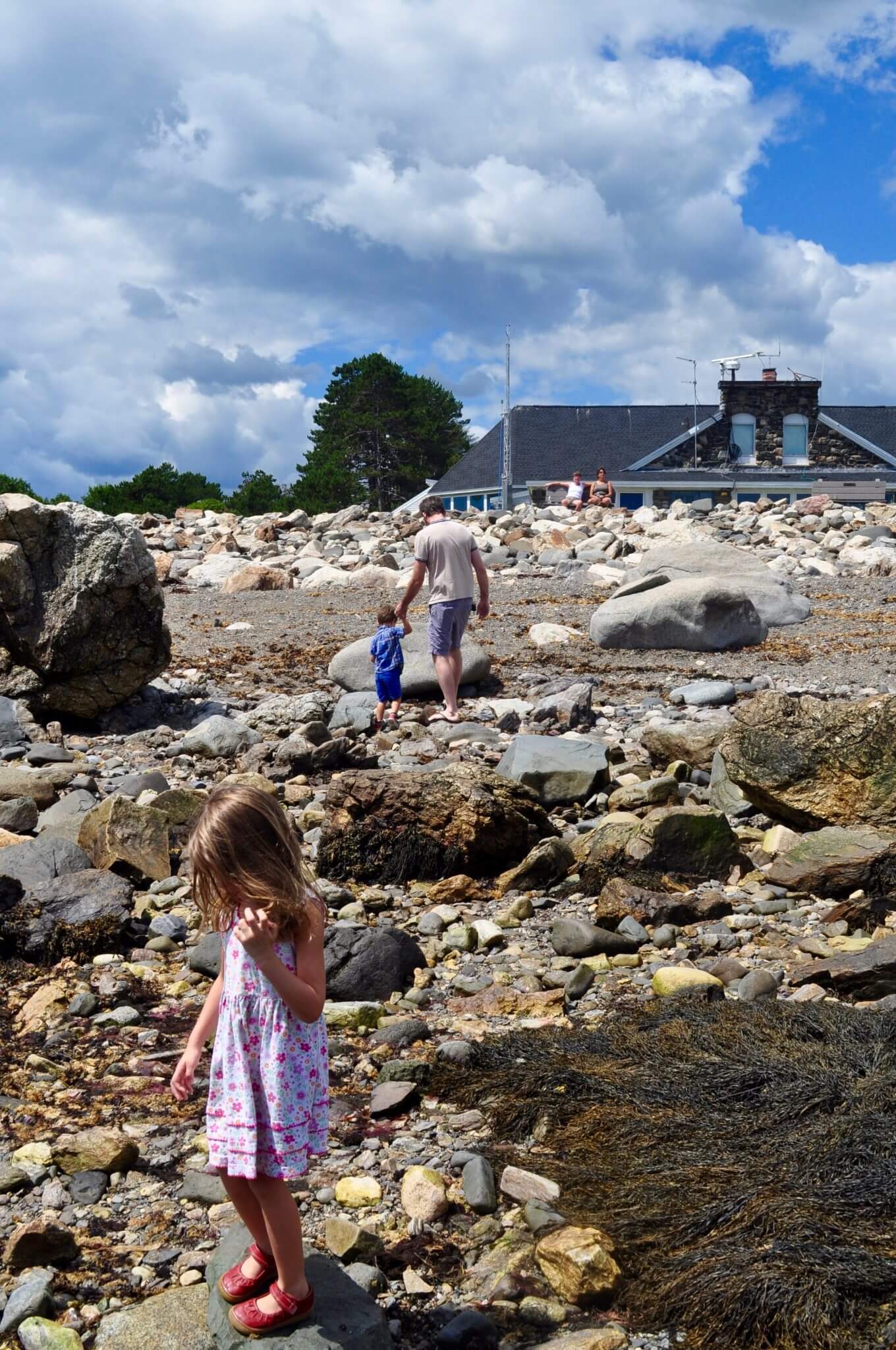 TIP: Bring water shoes that are both good for climbing and that can get wet. A towel and change of clothes might be a good idea, too.
Seacoast Science Center tickets: $10 for ages 13 and up, $5 for ages 3-12.
Weekend Admission to Odiorne Point: $4 for ages 12 to 65, and $2 for ages 6-12. 5 and younger are free.
570 Ocean Blvd. Rye, NH 03870
Prescott Park
Prescott Park is a beautiful green space just beyond the shops and restaurants of Downtown Portsmouth. It sits next to the Piscataqua River. During the summer months they put on a Prescott Park Art Festival which includes movies, music, and theater in the park almost every night of the week.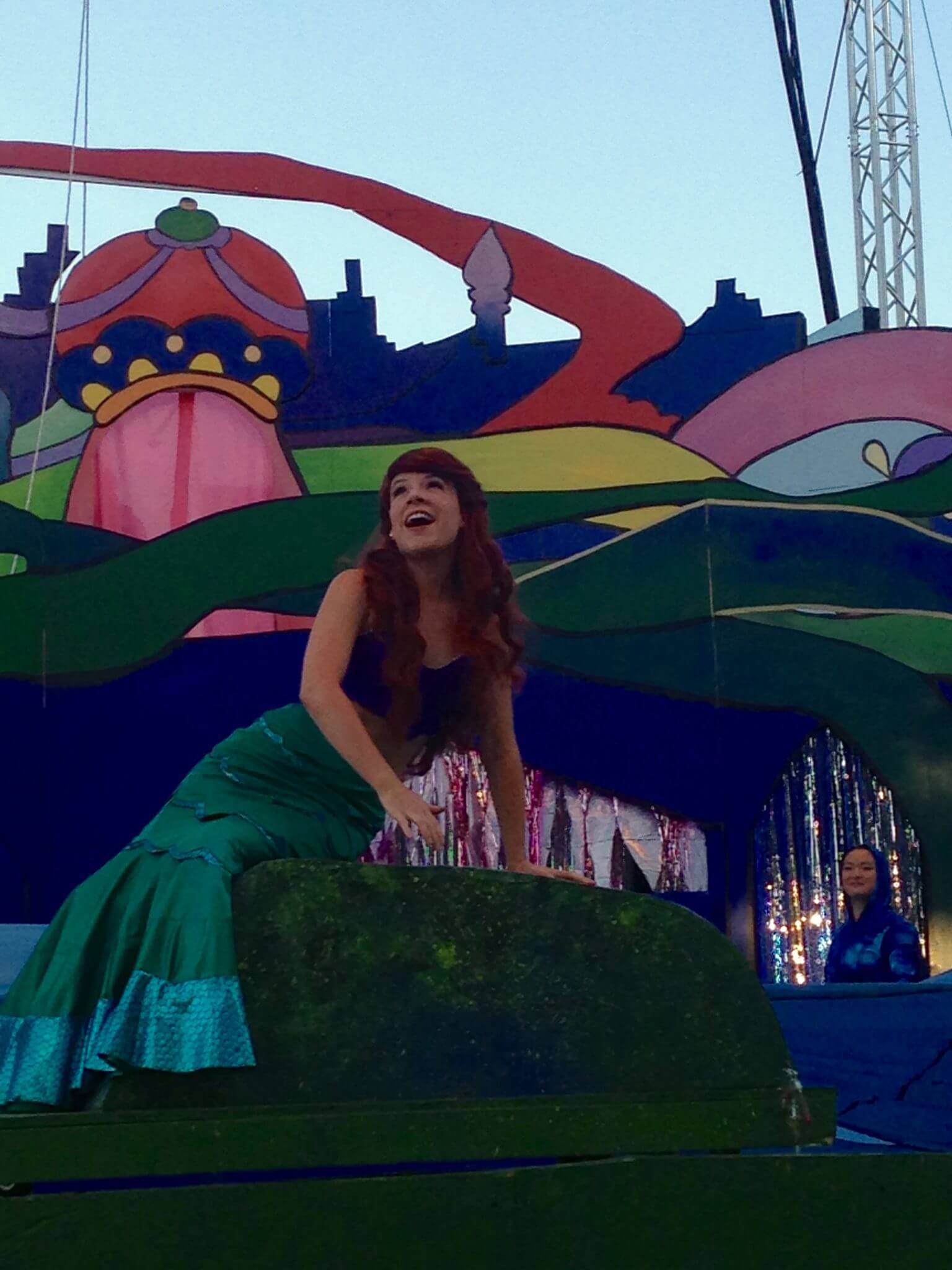 I took the kids to see the Little Mermaid last year. The production was top-notch. A friend put down a blanket early and secured us a prime spot. We brought lawn chairs, snacks, and drinks for us and the kids for during the show, and we also met for dinner and drinks at a local spot, Agave, a few blocks away, beforehand.
TIP: Get to the event early, make reservations, or put down your own blanket before the show to get a prime spot. Bring lawn chairs for comfortable sitting.
Check the calendar of events for all the shows and times during your visit to Portsmouth.
To find Prescott Park via GPS, use 105 Marcy Street, Portsmouth, NH 03802.
Isle of Shoals
I have not been on the Isle of Shoals Steamship to Star Island. I once went on their party cruise down the Piscataqua River. It is a 21+ booze cruise, and this was in my pre-kids' days. .
My family has been on the river cruise, and I got the opinion it was a little too scenic, if you get my drift.
But, I am very intrigued about the Star Island Cruise. First, you go down the river and out to the ocean to a set of islands, otherwise known as Shoals. The website says that Star Island, in particular, was originally owned by Captain John Smith. Think Pocahontas. They also mention Captain Blackbeard and a Ghost.
The second intriguing thing is that Star Island is connected to Smuttynose Island, which is famed by a double murder case from the 1800s. This is obviously not a kid-appropriate tale. But, if you, as an adult have seen the not-so-great Hollywood film, "The Weight of Water' with Sean Penn, this is where the story originates from.
Back to Star Island. There are nature trails, a hotel with a restaurant that was once a premier vacation resort in the 1800s, a cemetery, stone church, and a cove to swim in. The hotel is owned and ran by the Unitarian Universalist Church, and all are welcome.
The Isle of Shoals Steamship Company offers self-guided and guided walking tours, as well. Schedule and prices vary.
Prices for the Cruise Range from $25-45 a person.
Isles of Shoals Steamship Company
315 Market Street
Portsmouth, NH. 03801
(800) 441-4620 / (603) 431-5500
The Children's Museum of New Hampshire
The Children's Museum of New Hampshire is located in Dover, NH. It is a mere 12 miles from Portsmouth. Like most Children's Museums, they usually do not disappoint – at least for the children. This is another place on our list to visit on a future trip to the region.
We actually used to live in Dover for a short while. It doesn't have the amount of touristy amenities that Portsmouth has, but it does have a really cute downtown of boutique shops and restaurants. I think worth a visit if the Children's Museum of New Hampshire is of interest.
Best GPS Address: 10 Henry Law Ave. Dover, NH 03820
Admission: $10 for everyone, 1 and up.
New Castle Beach & Great Island Commons
New Castle is a little Island just across the bridge from Portsmouth. On the way out, you will pass boats in the harbor. See locals kayaking down the river. Teenagers are jumping off the two low bridges your car will creek over as you drive out. Go through the woods and around the bend and the grand Wentworth by the Sea appears.
I love New Castle. When I lived in Portsmouth I would often walk to New Castle. I even had my baby shower at the Great Island Commons.
The park has a small fee of $4 for non-residents, 6 and older. There are play structures and a rocky beach to play on. I think it is a perfect place to stop and have a picnic and join the picture-perfect New Hampshire seacoast setting.
301 Wentworth Road (Route 1B), New Castle, NH 03854
Pavilion Rentals (603)431-6710 ext 10 or (603)436- 1992 for the main gate.
The Seacoast of New Hampshire is a fantastic vacation destination for any family. I love the nature and education components. Of course, there is also great food and drink to be had in the region, as well.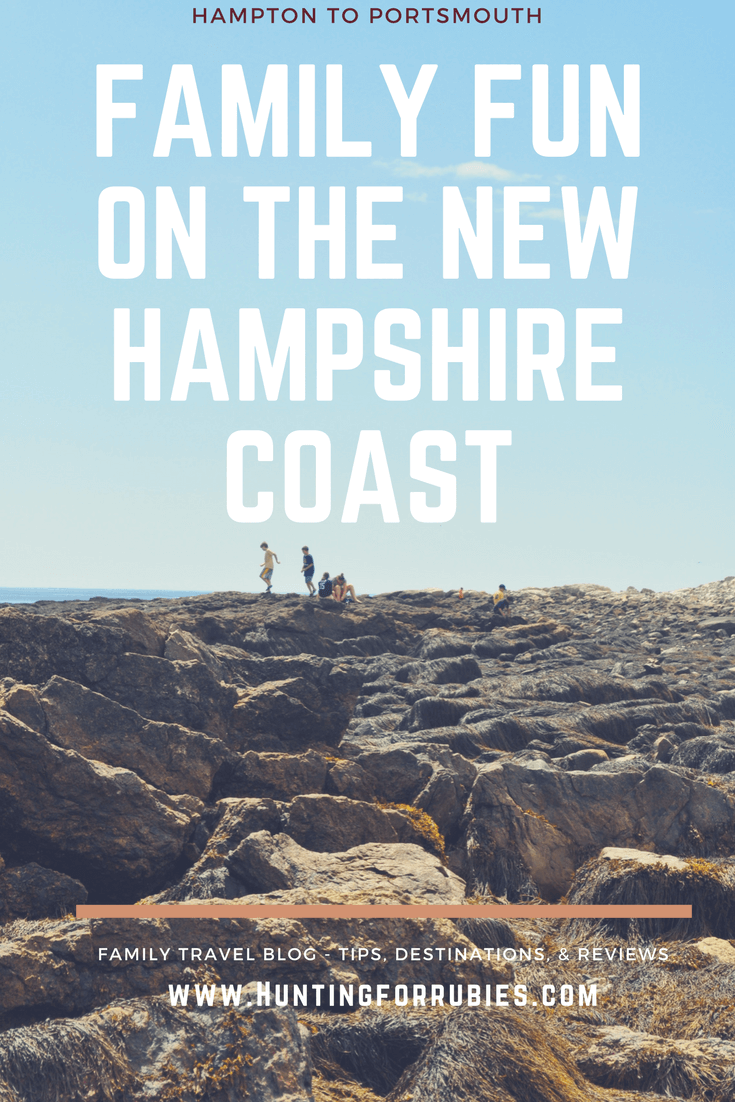 What do you think of the New Hampshire Seacoast? What is the most important factor in picking a family travel destination? Let's talk about it! Write to me in the comments below.