Living in Northeast Florida and being an Annual Passholder to Walt Disney World, my family and I have the luxury of visiting Disney on a monthly basis.Since we travel so frequently, budgeting and cost is a major factor each time we go, so I am often asked how we afford and how we save at Disney World on each of our trips.
The following can be applied to those who may visit Disney regularly, as well as those who are planning a once in a lifetime trip. Disney can certainly add up, but here are a few tips that make it a trip that is built for your budget.
Travel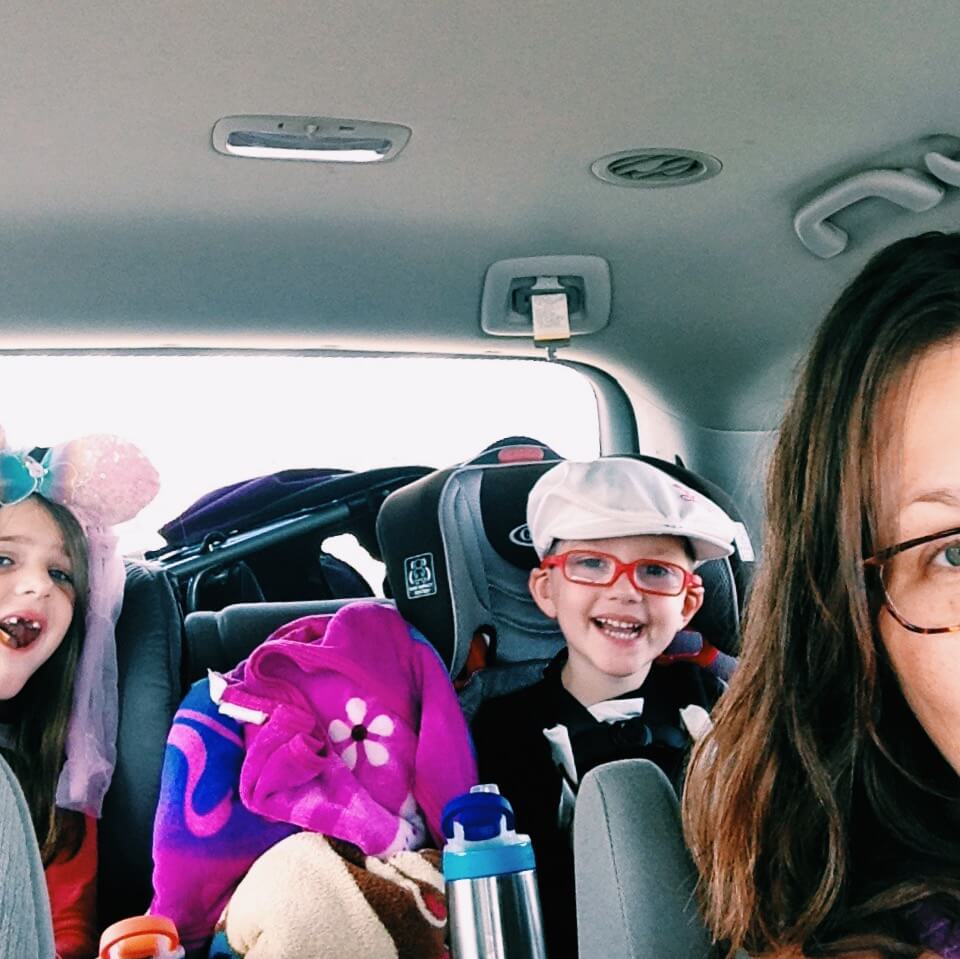 There are two options when traveling to Disney, fly or drive. Growing up in MD, we went to Disney every few years and drove every time. It was always part of the adventure and made the trip much more affordable than 4 plane tickets for our family.
Driving – Based on where you live within the US, driving may very well be an option for you. Especially for longer trips, where spending a day driving there and a day driving back don't cut in to your time at the parks too much. If you are within a 10-hour drive and can set one day on each end of your vacation to do so, I'd recommend this route.
Flying – Sometimes driving just isn't in the cards and your budget may allow for flying with your family, which can all be a part of the adventure. And with Disney's Magical Express service, your travel to and from the airport is taken care of for you. Flying can be pricey, so here are a few well known tips to get the best bang for your buck:
Book on a Tuesday (it's weird, but true!)
Book 3 months in advance
Use travel sites like Kayak.com and set alerts to tell you when airfare is the best
Tuesday, Wednesday, Saturday travel days are usually cheapest
Rooms

I'm only going to talk about hotels that are on property and Disney owned. Why? Because in my opinion, it is the only way to go. The theming, the Castmembers, the food, the pools, the activities and the overall Disney feel that you get on property cannot be duplicated at any off property site.

 When booking your stay, here are the ways to save:
If you plan to spend the majority of time in the parks every day on your trip, it makes sense to spend MUCH less on a value resort. If you plan to take advantage of everything a WDW resort has to offer, look at the moderate level.
Use a travel agent! There are a ton of Disney certified agents that you can use at ZERO cost to you. They have the insight and means t find the very best deals and rates.
If you can be flexible with your travel, keep an eye on discount rates, which are offered each season. If you are a Florida resident or Annual Passholder, ask about special rates there as well. Look at the off-season to plan your visit.
Sunday – Thursday have the lower rates during the week.
Cards
Use gift cards. If you purchase Disney gift cards at Target with your Red Card, you will save 5%. That doesn't sound like a lot but if you were getting $2000 in cards for your vacation, you've just saved $100.
Get a Disney Visa Credit Card and earn 1% in rewards. If you are planning a trip a year from now, those rewards can really add up. Even if you don't use the rewards towards your hotel stay, you can always use it as spending money once you are there.
PIN IT!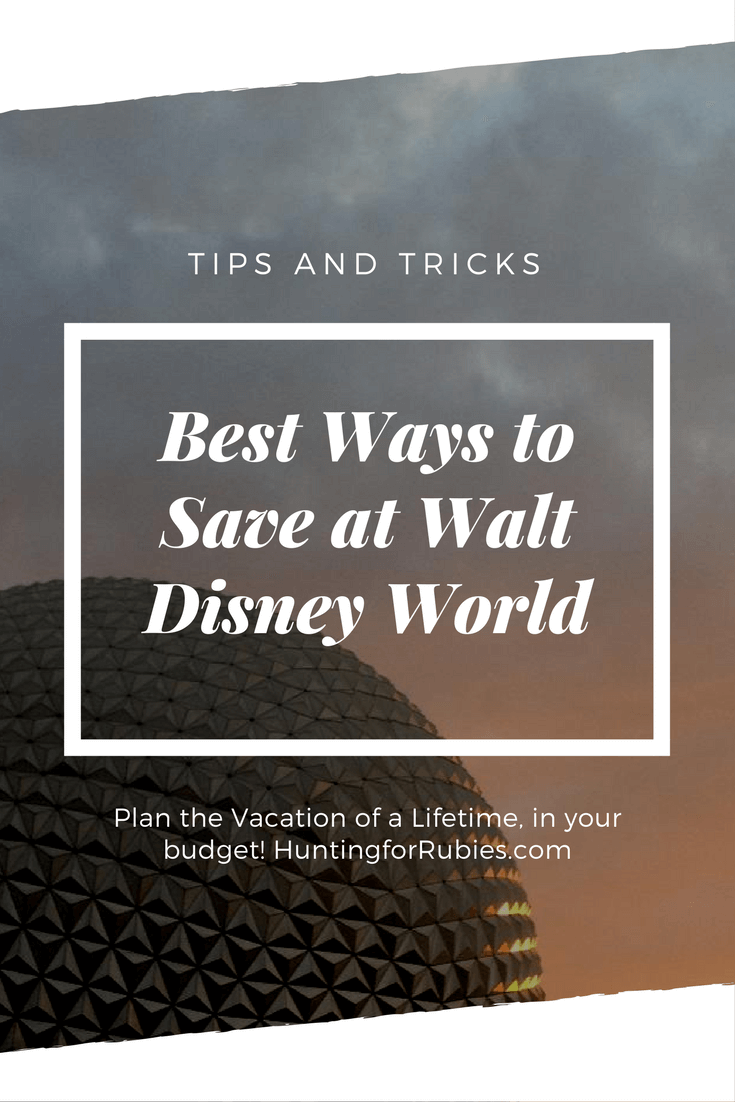 Dining & Food
Disney has some incredible dining, from small kiosks to signature restaurants from world-renowned chefs. This can obviously get expensive, so planning a budget specifically for dining is a must. 

When planning your meals, here are some tips on how you can make the most of the money
A Disney Dining Plan may be a great option for your family. If each person in your party plans to use up all of your credits each day, this one is a no brainer. There are 3 different levels, with the Standard Dining Plan usually being the best option. This allows for:
One Table Service Meal (includes one entree, one beverage, and one dessert OR one full buffet).
One Quick Service Meal (includes one entree and one beverage)
Two Snacks
One Refillable Resort Mug
2018 PRICE Per Night: $75.49/adult and $25.80/child age 3-9
Pack food for your room. We drive to Disney, so it is easy for us to pack a ton of snacks and even meals for our room. Every room has a fridge so we pack string cheese, Lunchables, milk, deli meats, etc. We often eat breakfast in our room and then pack snacks for the parks. We split meals in the parks as well, so the dining plan just isn't right for us.
If you are flying in, companies like Shipt will deliver groceries right to you. Or you can order snacks on Amazon.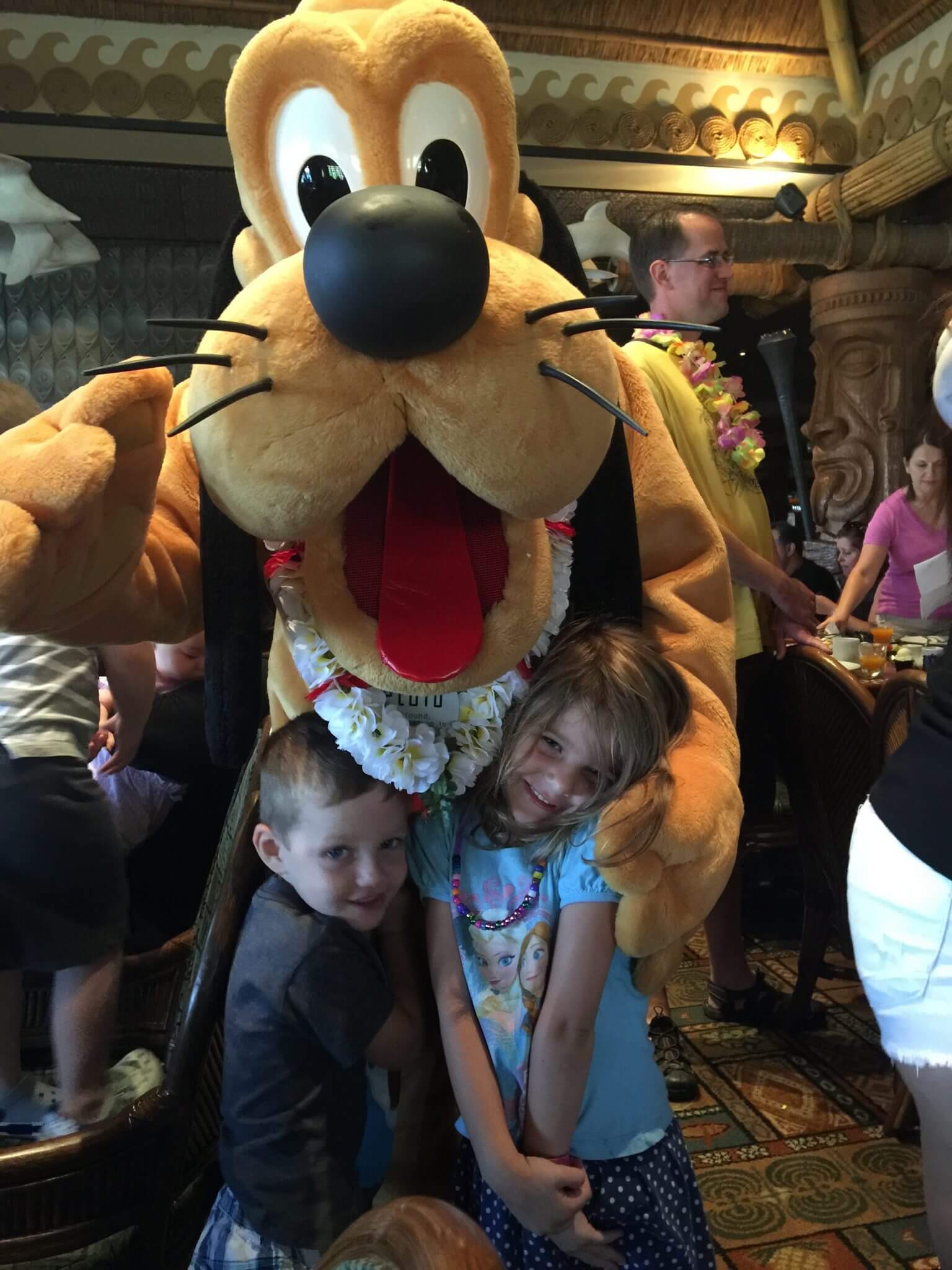 Tickets
If you are a Florida resident, there are a ton of ways to save, whether it is with Annual Passes or 3-4 day FL resident tickets. 

As an out of state resident, you can still save when booking your vacation:
The more you play, the less you pay!
Single day base tickets run between $114 and $126 per person.
If you went out to a 7 day Magic Your Way Tickets, it breaks down to just over $65 per person, per day.
Add a Park Hopper and visit multiple parks in one day. This is best for shorter trips.
Allow some downtime at the resort, the pool and Disney Springs. Don't think you need a park ticket for every single day of your trip.
Souvenirs
This is where Disney gets you the most! The average price of a souvenir is going to run $20+, with most t-shirts around the $30-$35 mark. The only souvenirs we tend to get are item the kids specifically want and are willing to spend their own money on.

If you have space in your suitcase, bring your own:
Shop at your local retailer prior to your trip. We have found so many affordable Disney items and clothing at Wal-Mart, Target, and Kohls. You can even hit up the Dollar Tree for stickers, activity books, glow sticks and more.
Order autograph books and other merchandise such as Disney trading pins from Amazon or off of eBay.
Budget a specific amount for each person in your family for that must have souvenir they find in the park.
Take advantage of FREE souvenirs that Disney offers. This could simply be a park map, a celebration button or the Sorcerers of the Magic Kingdom Trading Cards.
Time
Let's be honest, when you are on vacation, time is your most valuable asset, so make sure you make the most of your time when at Disney World.

Disney is not somewhere you go and just do what you want on a whim. It takes planning, a lot of it. Make the most of your stay with these planning tips:
Reserve your Fast Passes!
FastPass+ allows guests to reserve and plan a visit to a Disney Park in advance for select FastPass+ attractions, Character Greetings, entertainment, and viewing areas for parades and fireworks.
Select 60 days in advance with your resort reservation
Reserve your Advance Dining Reservations (ADR)
Select 180 days in advance with your resort reservation
Have a plan of which parks you will go to on which days, what days you will spend at the resort and the pool and save half a day to check out Disney Springs. Check out www.touringplans.com
Be flexible.
Planning a Walt Disney World vacation for your family can be so much fun, but it can be exhausting and scary when you look at the costs. However, they don't call it the most magical place on earth for nothing, you will have the time of your life.
For more information on Disney, check us out at www.mainstmagic.com and listen to our podcast episodes which will help you plan your vacation.
That's all for now, we'll see ya real soon!
Jeremy, co-host of Main Street Magic Podcast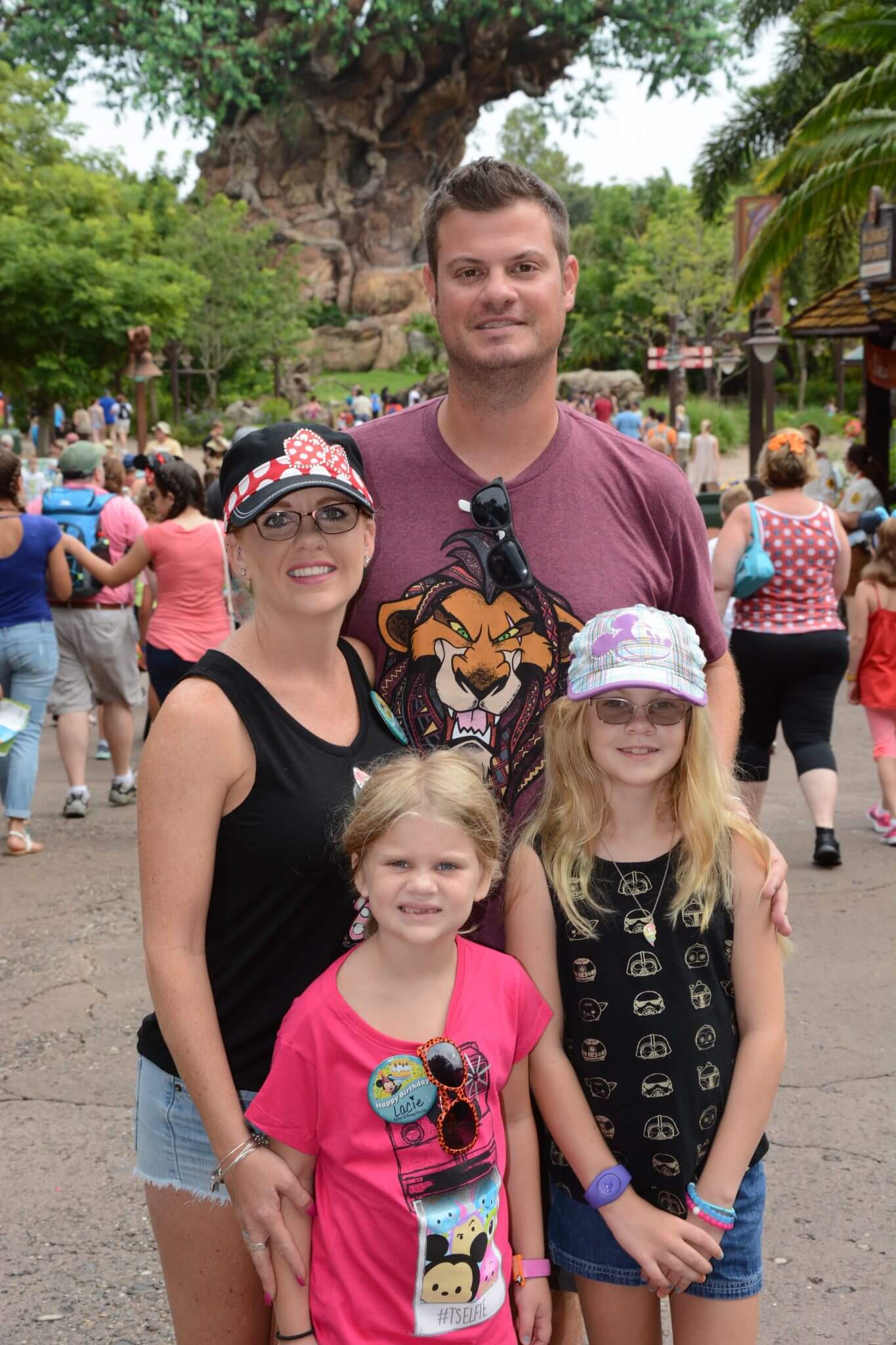 Jeremy Stein is originally from Maryland, and now lives in Northern Florida with his wife and two girls. They've been annual pass holders at Walt Disney World for 2 years and visit on a monthly basis. When he is not at Disney World or doing work for his podcast and blog, Main Street Magic, he is working at his Marketing and Production company Jay Gray Graphic Design.