We're Back!
Hi Friends,
We have been on a bit of hiatus from adventuring and writing because guess what? We had a baby!
Our little bundle is over three months old now, and the entire family is so in love!
So without further ado, I want you to…
Meet Logan: The Newest Member to Join Our Journey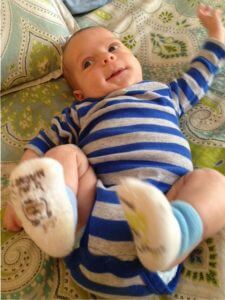 Last June, we went on our first cruise as a family. The kids enjoyed Camp Carnival while we enjoyed adult "stuff". Low and behold, a month or so later, right before I was scheduled to take our yearly Summer road trip, solo, (with two kids. Under four.) I found out we were expecting baby number THREE!
I have to admit it, I freaked out. We were good with two. The kids and I had our stride, even when Sean wasn't around. Was I going to be able to handle THREE? We knew nothing about three. We both had one sibling. We came from families of four. Not five. What about the kid in the middle? This was all foreign to us.
I wasn't going to change our plans and wait to find out if we could handle it or not.  So, off we went, driving from Florida to New Hampshire and back. Some days were cut short from extreme exhaustion. Some days I had to stop at the nearest McDonalds for fries and a coca-cola classic. "Mommy, can we have Old McDonalds?" "No, but here is an apple" as I fed my stomach and little embryo high fructose corn syrup and salt.
Traveling while pregnant has its downs, but if you take it easy and slow, you can do most everything (except roller-coasters).
Logan Wyatt joined us this winter. He is super mellow. Sleeps through the night (sorry, not sorry to brag. Knock on wood and all that jazz). Tolerates his older brother and sister constantly and lovingly all up in his face. He has the best smile. All baby smiles are the best. He is gabbing away. I adore his little voice. And best of all, he is another one of my children that likes the car. I really wished and hoped that would be the case.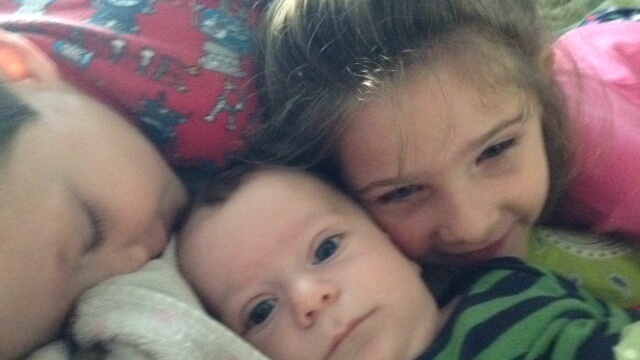 I feel super lucky!
We have been laying low this winter and spring, besides buying, moving, and renovating a new house – but we are back on the road this summer going to Washington, D.C., Delaware, Pittsburgh Brooklyn, New Hampshire, and Gatlinburg, Tennessee.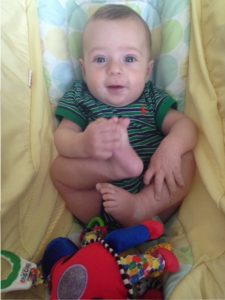 We would love to hear from you! What have you been up to? Do you have any tips or suggestions on must-see places to go this summer? Let us know!
I will start sharing my tips on traveling while pregnant and traveling with THREE!
See you on the road,
Casey